Updated Jan 12, 2023 ...
Power Up! An SAE/USB Port Comparison
Electronic motorcycle accessories are the norm among sport touring enthusiasts. While that might seem to validate just about any motorcycle USB port install, reliable performance is still key. That's especially true while in transit, riding at speed.
The list of available SAE to USB products is blindingly long. Five motorcycle USB ports we're honed in on are each worth buying for their individual features. The rest are a bit of a fog show, so let this article serve as a filter for the best.
Which brings me to criteria. Keeping our motorcycle USB port options diverse and worth their weight in scratch means a few specifics. Size, performance, reliability, installation and cost covers it. Let's look at which small, easy-install motorcycle USB ports kick the most butt on a light dime.
BurnsMoto Bare Wire & SAE/USB Options
Pros: robust, adaptable, family owned
Cons: slow charge, non-replaceable fuse, non-switched
First, a quick trip down memory lane. BurnsMoto began as a basement project offering only one item: a home-brewed BMW fuel pump bypass cable for fellow enthusiasts. That blossomed into a collection of electronic accessory adapters, including single and dual USB ports.
These work great in stealthy locations. Near the battery, behind a fairing or under your seat are all good prospects. Bare wire, inline fuses and fairly obscure connectors suggest they initially made 'em for personal use (much like us). Products this handy, however get noticed even while they're still in development. BurnsMoto compounded this "problem" by way of quality parts and assembly.
"Switched ports for low voltage motorcycle accessories are an easy install. Dual USB to SAE is best where phone power is concerned. Get the plug and play on!"
Mounted firmly on a rigid bracket, the Zippo style cap seals out water completely. Its internal circuit scales power to suit any receiving device. Their 60" bare wire version (solder-ready SAE connector available here) makes pre-planned routing a breeze.
The only downsides to BurnsMoto USB ports are their charging rate (slow charge only) and internal fuse. The fuse is non-replaceable, meaning if you trip it ... goodbye charge port. Their products are reliable under a known draw, though so keep your amperage in check and it'll never let you down.
MotoPower 3.1 Amp SAE/USB Adapter
Pros: two-piece configuration, inline fuse, compact
Cons: slow charge, non-switched
While BurnsMoto units are perfect for that hidden location or auxiliary power relay, MotoPower's 0609A SAE to USB adapter works best in plain sight. We sang praises for its pre-configured but uniquely adaptable parts scheme. It's a two piece system: one USB port and one extension cable.
The 50" extension has battery terminal rings on one end and a quick-release SAE plug on the other. There's an inline fuse on the battery side that's rated for 7.5 amps. The USB port is a tidy 5" long, ponying 3.1 amps max output.
What's nice about the USB port side having such a short line is that it provides battery tender access when disconnected. That's why we suggest installing this particular unit at or near the bars. Don't like having to disconnect it for tender use? An SAE Y-splitter makes things more convenient. Said cable combo has proven itself to be both efficient and effective.
The 0609A USB port has integrated mounting hardware. Two small holes sit flush with its base, ready for screws, zip ties or a bed of 3M VHB. The mounting tabs are pliable (soft plastic), so they can be flexed around the bars.
Battery Tender USB Charger Adaptor
Pros: compact, simple, reliable
Cons: slow charge, no fuse, non-switched
This SAE to USB adapter is so minified, it should be called SASB. Seriously. It's a tiny little "key" that solves the phone/accessory port issue altogether.
Barely 2+7/8" long, 1" wide and 1/2" thick, this tool-kit-worthy fix puts out 2.1 amps. Regardless of slow charging your phone, stashing a pocket size power adapter in your luggage or riding gear means you always have a solution on hand. So long as there's an SAE plug waiting on your bike or a friend's, you have a way to charge USB accessories mid-journey.
Yes, it only has one port and yes, it's non-switched ... but that's kind of the point! The benefits of this SAE to USB solution are in its scaled down portability and notably reliable branding. Battery Tender products have been around for years, tried and true.
Whether "installed" statically for default use or resting in your pocket as an "any bike" go-to, Battery Tender part #081-0158 has you covered. It's a miniscule, unobtrusive fallback utility that's always waiting in your tool bag. It will prove useful, you can bet.
iMestou Waterproof Motorcycle USB Charger Adapter
Pros: waterproof, dual port, switched, fast charge
Cons: made in China, excess cable slack
This is it! This is the charge port we recommend most for what might be considered "typical" motorcycle use! Sorry, 'Merca but sometimes China takes the prize.
Leaving a USB charger plugged into your motorcycle isn't a concern if it's switched (and this one is). The rubberized on/off button is exactly that: a button, meaning you don't have to dig your finger into the collar of some flat, horizontal switch or jog dial. Just mash, with or without gloves.
It's a dual USB to SAE outlet, too so if you have more than one accessory at the bars (say a smartphone and a GoPro remote), both can charge simultaneously. We aren't complaining about it's 2.1 amp maximum, either because whatever they mean by "smart" output ... it's fast charging! During a 7-day group motorcycle tour, the ride leader's phone maintained a 90% ~ 100% charge.
As for installation, this is again an appropriate use of 3M VHB. Positioning something this rectangular, with a cable that begs to be cut and soldered to more exacting length, means you might want to think on it for a while before affixing it "just anywhere".
MotoPower 12V Lighter Socket
Pros: universal, multi-purpose
Cons: water hazard, clunky
Next, let's go old school. Why? Because having a basic SAE to 12V socket on hand means we now have an SAE to "just about anything" adapter.
Our extended list of tool kit add-ons features this small accessory plug for its versatility. With it, you could conceivably pack a seventies era CB radio and maybe even use it. Half-joking aside, the 12V outlet remains an unsung hero in motorcycling.
Your buddy brought the thing for the stuff with the doodad but its connection requires what your other buddy forgot ... enter the cigarette lighter outlet. But this article isn't about such drama. It's about having a (preferably dual) SAE to USB connection for luxury/utility access.
If you install the aforementioned pos/neg multi-tool, fused USB ports are everywhere. We recommend the Cafele model for its 4.8 amp fast charge output and fully integrated voltage meter. That checks two motorcycle-friendly tasks off the list.
Our Take On SAE/USB Adapters
The five options above represent your best choice(s) in SAE to USB adapters. Be it dual or single port, switched or non-switched, fast or slow charging, each has it's "best for" design elements. Choose the right tool for the job and your "ex"cessories will always have power.
Building an under-seat auxiliary power relay? Burnsmoto makes a brass tax component. Looking to Y-connect your battery tender? MotoPower antis up a two-piece SAE system. If smaller = better, Battery Tender's the way to go.
Our favorite is the iMestou as it covers all bases (waterproof, dual port, switched and fast charging). Opposite the scale, MotoPower's 12-volt lighter socket still gets the "must have" check mark for our DIY tool kit. No matter your purchase, know that your decision to add USB power to your motorcycle is one of both safety and distinguished taste.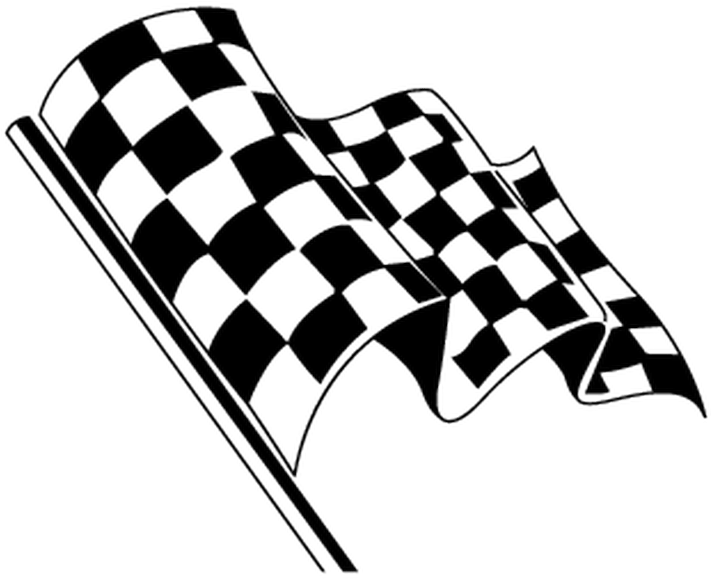 What SAE To USB Solutions Have You Installed?
There are a lot of great SAE to USB products out there. Which ones have you tried? What do you like about each and why? Your input is invited. Leave a comment!
Share Link ...