Updated Sep 13, 2022, this article was originally written for twistedroad.com ...
The Best Summer Motorcycle Jacket Is ...
In a previous article, I take aim at the word "best" where summer riding gear is concerned. Six components from helmet to boot including "best summer motorcycle jacket" are broken down until a handful of unique products remain. Each target a different kind of rider but all grip safety with a certain paranoia, the kind that only motorcycle riders can relate to.
"Keep cool this season wearing our choice for best summer motorcycle jacket. Sturdy, vented material makes hot weather riding a breeze."
The jackets mentioned include Sedici's Alexi, Scorpion's Optima, Olympia's Hudson, Revit's Defender Pro as well as Wind and Joe Rocket's Velocity. Each bring to the table some viable combination of armor, appeal, reflection, stitching and lightweight function over form ... over function. I own two of these jackets, so deciding what's right for spontaneous summer riding is a bit easier.
This time around, however, I'm faced with that 3rd or 33rd motorcycle gear purchase. You know, the one among many that screams from a shelf so high that you can see condors circling below it. It's gotta be not just a "great" motorcycle jacket but the best summer motorcycle jacket money (*ahem* the limited but easily exacerbated funds in my bank account) can buy.
Klim Induction: The Best Summer Motorcycle Jacket
Let's start with safety. Off the rack, we're looking at D3O EVO level 1 armor at the shoulders, back and elbows. Its mesh coverage has expanded beyond prior generations. Said material puts a sky high standard on abrasion and tear resistance, as does Klim's stitching.
Known abrasion zones (elbows/shoulders) receive triple compensation. 3M Scotchlite reflective bits are integrated at the upper/lower arms and back. There's even an E-ID pocket at the forearm.
Now onto luxuries. Hidden all over this strangely comfortable chainmail are a number of comforts and conveniences. The elbows are gentle at the crux. All of its mesh is UV-resistant, meaning less color fade or "purpling" of black dyes. A fleece-lined collar is gentle even with friction.
Every pocket (one external chest, one internal chest, two zippered hand and a forearm ID + "stash") incorporates mesh for air flow, elastic but strong. Klim improved the overall fit as well, which is newly articulated with some adjustability. The YKK zippers are simple to access via Hypalon pullers.
... and the airflow is absolutely insane.
Now, most ADV jackets inspire the image of some wealthy and overblown amatuer game hunter who hires local guides to corner an already wounded endangered species. Klim beats that rep by bringing ADV utilitarianism to round-town sportiness. Visually, they've kept things minimal and clean from neck to waistline.
One could conceivably wear this jacket casually without swinging a leg over anything. As of this article's publishing date, we have ten colors to choose from. Despite my many requests, none of them include that ever-hilarious "tuxedo on a t-shirt".
But all joking aside, let's elaborate a bit more on this jacket's safety, ventilation and overall quality.
Safety Features: A Well Known Priority
While level 1 armor is certainly better than level "none", I usually suggest riders upgrade to level 2. However, the armor locations on Klim's Induction jacket are reinforced with extra material, giving it a "level 1.5" quality of sorts. Because that material is so exceptionally strong, it can be respected as level 2, a safe bet for both urban and rural riding environments.
In fact, it's the material where our choice for best summer motorcycle jacket really shines.
All of its mesh is sturdy and the stitching? Even more so. Those aforementioned reinforcement points (elbows and shoulders) are stacked with 840D hi-tenacity 6.6 nylon.
The "D" in 840D refers to denier, a unit of measurement for yarn weight, not to be confused with strength. The material muscle comes from Klim's Karbonite mesh technology, yielding a flexibility that's 750% stronger than polyester typically used by other brands. The stitching doubles if not triples what's required to keep this incredible fabric in place.
As for visibility, again the upper/lower arms and back have prismatic reflectors galore. They're positioned for a dusk-to-dawn "bio-motion" disco dance that'll give surrounding traffic a virtual sunburn. Because you and those around you are in constant motion, any light shift on your jacket better informs motorists and bystanders of your presence.
Ventilation: How Klim Beats The Heat
Let's be honest. There are plenty of well-armored summer riding jackets on the market. What you want to know is why this jacket is the better purchase for keeping cool!
Klim's Induction jacket is ventilated ... everywhere. Not at zipper-adjusted vents, hidden air intakes or "carefully engineered" locations. E-v-e-r-y-w-h-e-r-e. That's what's so special about their trademark Karbonite mesh. Not only is it incredibly durable, it allows for constant airflow from every direction.
"Yeah but I bet the armor" - Is perforated? With tiny, diamond shaped air intakes? Correct.
This jacket allows air transfer from all angles in both its 840D webbing and D30 armor. It's like riding with your shirt off as the Incredible Hulk. That's the Infinity Wars Endgame version, of course.
Note: You might find that some of the perforated air outlets on the armor come with a bit of remnant plastic webbing in the mix. This is a minor manufacturing hiccup that's easy to remedy with a small screwdriver or pin. Problem solved.
As for tweaking fitment, all of its armor is swappable should level 2 be your preferred option. There are quick adjustment straps at each forearm to combat wind flap. Because its internals are somewhat elastic, the rest is self adjusting to a pleasantly comfortable fault.
With only one item on its post-purchase accessory list, let's just say that this jacket is "very not" waterproof. While it does stand tall as the best summer motorcycle jacket, you might want to consider their rainproof outer liner for when things get wet. Yes, it's possible to catch hypothermia even while riding in warm weather.
Conclusion: It's The Best Summer Motorcycle Jacket
The price might seem scary (two-fold if you go for the rain liner) but I know riders who still have their first generation Klim Induction jacket from many moons ago. It's the first option they reach for whenever hot weather riding opportunities present themselves. Quality assured, that's one less decision we have to make about what to bring.
So, go ahead and bruise your wallet. Better we do that than allow a lesser product to inflict more permanent harm. Bottom line, this jacket has a big lead in rider safety, comfort and satisfaction.
While a lot of mid- and high-tier summer riding apparel is known to do a fine job, Klim's Induction wins our nod for best summer motorcycle jacket. Over the top strength in fabric and stitching, reinforced D30 armor and 100% breathability ring the phrase "shut up and take my money" as if it were some kind of anthem. In today's economy, where we get what we pay for, this is a one-time buy that won't likely ever need replacing.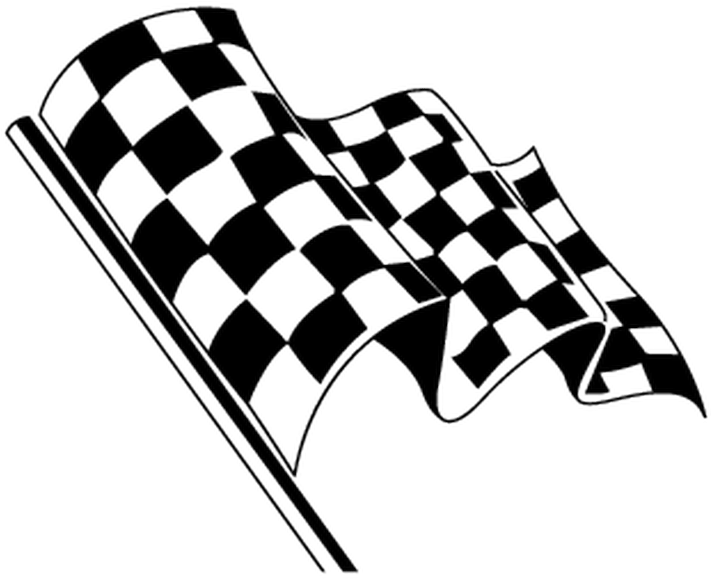 What Summer Riding Gear Do You Prefer?
There are a other great brands on the market. Which ones have you tried? What do you like about each and why? Your input is invited. Leave a comment!
Share Link ...