Number 28
Listen in as Maggie Dean chats with Madison area superbike racer Sam Kok about all things track.
Alternates: Feed | Google | iTunes | MP3 | Spotify | Stitcher ~ Music by Otis McDonald
This episode of The Riding Obsession podcast is brought to you by Ugly Apple Cafe, A Million Dreamz and Riding Solutions.
The Riding Obsession podcast is a viewer supported labor of love. If you'd like to help us better its content and recording equipment, show your support. Thanks for listening!
Announcements, Acknowledgements & Corrections
People, some dude rode 100,000 miles in 100 days. That's 1000 miles per day, minimum. Respect. More on that here: His Name Is Chris Hopper
Trav's Activities ...
Tim's Activities ...
Robin's Activities ...
Guest Interview
When meeting Sam Kok for the first time, one might not suspect he races a superbike with surgical accuracy. Moreover, his kind, thoughtful and safety-minded demeanor offers wisdom to not only advanced-level track day aficionados but new would-be riders as well. In this first of two conversations, Mrs. Mags explores the science behind skills needed for high speed safety (and thrills).
Updated Site Features And Developments
The new beta is almost ready! There are still a number of important steps to be taken before its introduction but we're beginning to see the fruits of our labor. Bugs? Of course. Simpler? Much gooder, yes. More soonerer.
Model Focus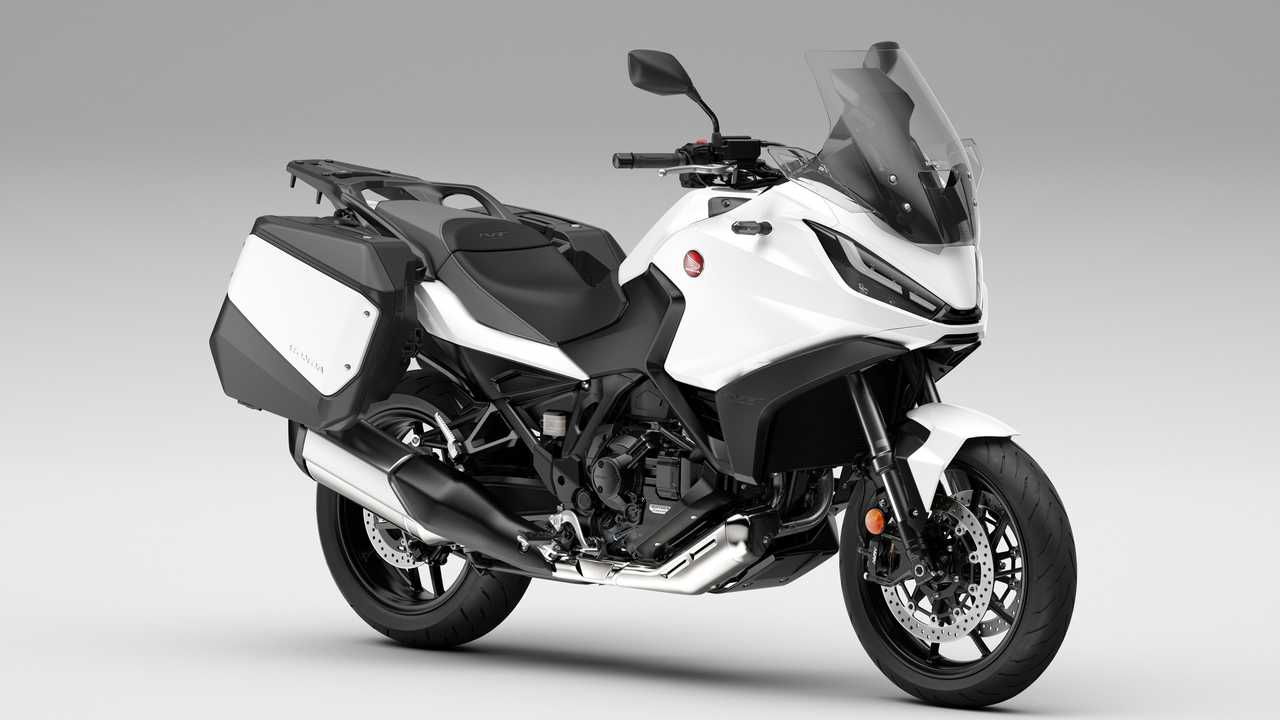 Surprisingly lightweight, this mid-sized (or as Robin would argue, "appropriately sized") sport tourer is already flying off the showroom floors before it even arrives. Let's hope they manufacture enough to answer the needs of one Travis Burleson.
Kit We're "Blatantly Pushing You To Buy"
Knight Design 1 inch Lowered Front Foot Pegs for Yamaha FZ1 Models -05, Sidetrax tread, black anodized
Enjoy an extra 1-3/8 inches of leg room with these high quality, US made foot pegs. Hard black anodized, with our Sidetrax tread pattern. This tread has a comfortable grip similar to that of your stock pegs.
These foot pegs fit Yamaha FZ1 models 2001-2005 Easy installation: Remove your stock foot peg, mounting pin, and spring. Install your new foot peg with your stock foot peg pin and spring. Check brake and shift lever height for access and comfort after installing foot pegs..
This Month In Motorcycle History
Brought to you by Today in Motorcycle History
November 10, 1973 The motorcycle racing legend, "Smokin' Joe" Petrali dies from a heart attack in Casa Grande, Arizona. From the mid-1920's to the mid-'30's, you'd be hard-pressed to beat Joe Petrali whether competing in board track racing, dirt track, speed records, endurance races or hillclimbs. "Smokin' Joe" began the hillclimb portion of his career in 1929, when he won both the 45-inch and 61-inch AMA National Championships aboard an Excelsior at Muskegon, Michigan.

The 61-cubic-inch (1,000cc) Excelsior that Petrali had custom-built was affectionately dubbed "Big Bertha." Riding Big Bertha, he would win the first 6 races he entered on the 1930 hillclimbing circuit. Sadly, like so many other businesses, the Great Depression took its toll on Excelsior and the company ceased production early in 1931. Petrali found himself without a ride but word was out and before long he received a phone call from Milwaukee and was signed by Harley-Davidson who were well aware of his hillclimbing exploits.

The 1931 season proved Petrali and Harley-Davidson were a hard to beat team as Joe would win 8 of the 16 dirt track and hillclimb AMA Nationals that year. The following season, Petrali earned the distinction of being the only rider in AMA history to win both the dirt track and hillclimb National Championship in the same year. He repeated that feat three more times in 1933, 1935 and 1936! "Smokin' Joe" Petrali was at the peak of his form in the early '30's.

He won with such regularity that the races where said to be somewhat boring with the outcome rarely being in question. In one particularly impressive stretch from May to August of 1935, Petrali won every Class A National race – 10 in a row! .
November 11, 2015 Today is Veteran's Day in the US, so I thought what better time to talk/write about military motorcycles. Then I thought the World Wars, Harley-Davidson, Indian, Norton and BSA were too obvious. These three bikes are in use in current 'hostile environments'.

Zero MMX Designed and built by Zero Motorcycles in Scotts Valley, California. The blacked-out Zero MMX was developed for US Special Operations Forces, this super high-tech bike gives the rider stealth movement across rugged terrain in near silence and with minimal heat recognition. Built to military specs, including a specialized dash with toggle switches for all controls, keyless ignition, removable power packs, a total blackout mode and the bike can operate submerged in up to 3 feet of water.

Besides being silent, the electric motor delivers almost 100% of its torque on demand – 68 ft/lbs and 54 hp – and uses regenerative braking and rolloff to recover power. While developing the MMX, Zero made a number of innovative designs that are being used in their new civilian models, like the off-road MX and its street-legal version, the FX. Available at a store near you! Hayes M1030 Okay, riding anything with a motor in the middle of East Bumfuck means at some point you gonna need to refuel.

The friendly and resourceful folk at Hayes knew that at times the availability of gas would be limited, so armedwith a siphon hose and breath mints they set to work on an engine that could run on almost anything. Anything. The M1030 runs on diesel, biodiesel, JP8 aviation fuel, and three more fuel types used by the military that I'm not allowed to tell you about.

Oh yeah, did I mention that on diesel, its primary fuel, it gets an amazing 96 mpg while cruising at 55 mph, giving it a range of over 400 miles. Christini AWD 450 Ridden by Navy SEALs and Army SF in Afghanistan, the AWD uses an innovative all-wheel drive system propelled by a 450 four-stroke motor. This gives the Christini some awesome off-road capabilities, able to pull fully armored troops loaded with gear over crappy terrain that would leave a normal dirt bike cryin' for momma.

The bike also uses an automatic clutch, heavy-duty suspension, foam filled run-flat tires and GPS navigation.
November 12, 2007 Five-time National Scrambles Champion, "Stan The Man" Engdahl suffers a massive heart attack and dies in Lindsborg, Kansas. Stan Engdahl was a legitimate legend on the dirt tracks of the Midwest. His racing career spanned an incredible 60 years from the 1940's to the 1990's.

During that time, Stan won more than 600 trophies, including 5 National Scramble Championships and 16 Kansas State Championships. Also known as "King of the K" because every trophy and championship he won was on a Harley-Davidson K Model. Engdahl credits his wins to the innovative and creative ways he and his pit crew came up with ideas to make those K Models lighter and more powerful.

According to a 2004 Salina Journal (Kansas) article written about him, Engdahl and his crew "ran the oil through the motorcycle frame, which eliminated the weight of the oil pan. They hollowed out bolts, changed the engine timing, and regularly monitored the horsepower." Engdahl cut extra grooves in the tread of his tires or sanded down certain parts of the tread to handle the corners better. He was also known for making oil tanks out of old shot up road signs.

Stan Engdahl earned a reputation as one of the most passionate and toughest dirt track racers in the United States. That reputation was never more apparent than when he won the 1962 Kansas Scrambles Championship. He entered the race with two broken bones in his right leg following a racing accident a few weeks earlier.

"The race officials weren't going to let me race in Wichita that weekend because I couldn't get protective gear on over my cast", he said. "I finally convinced the officials to let me race, but I had to sign a special waiver before they'd allow me on the track." He taped a piece of wood to his leg to reinforce the cast and then tied his leg to the frame of his motorcycle prior to the race. "The officials thought I was nuts…they might have been right….but I won my third State Championship that day," stated Engdahl proudly.


November 16, 2012 Seven historic figures took their places among motorcycling's greatest legends at the 2012 AMA Motorcycle Hall of Fame Induction Ceremony. The Hall of Fame Class of 2012: the late Rod Bush, KTM North America president and industry visionary; Rhodesian World Championship roadracing tuner Nobby Clark; the off-road phenom and racing champion Ty Davis; 1975 AMA Supercross Champion Jimmy Ellis; pioneering female motocross racer Sue Fish; World-Class bike restorer, London born *Brian Slark; and the late iconic race starter "Airborne Al" Wilcox.

*Brian Stark was a moving force in the creation of a vibrant motocross-racing community in the United States in the 1960's. Brian helped organize motocross tracks, promoting the sport by teaching famous people-including then-teen heartthrob Bobby Darin-to ride motorcycles and importing and building Rickman Metisse and Cheney motocross bikes. Slark also helped create the World-Class Barber Vintage Motorsports Museum in Leeds, Alabama.


November 17, 1906 The son of a blacksmith, 'Dream' maker Soichiro Honda is born in Hamamatsu, Shizuoka, Japan. It would a great mistake to consider Soichiro Honda just a motorcycle or car manufacturer. Honda considered himself an engine manufacturer, whether it be motorcycles, cars, trucks, lawnmowers or generators.

The son of a blacksmith and jack-of-all-trades, he spent the early part of his life immersing himself in all things mechanical. Often hoping things would break down so he could take them apart and improve them, a trait that would follow him throughout his career. At age 16, Honda left school and moved to Tokyo, where he developed his lifelong passion for mechanical engineering.

In 1922, be began working as an apprentice auto mechanic for Arto Shokai. His success at Arto Shokai afforded him the opportunity to open a branch of the company in Hamamatsu. Soon, he would patent a new procedure for casting metal wheel spokes.

In 1934, he rented a factory, hired 50 workers andbegan manufacturing his own die-cast piston rings, using the knowledge he had amassed casting spokes. His early efforts were dismal failures. In "Six Men Who Built The Modern Auto Industry", Richard Johnson writes: "He finally took his problem to a professor at Hamamatsu Technical School, who quickly alerted Honda to the problem - a necessary ingredient, silicon, was missing from the metal's composition." At age 29, Honda enrolled in the mechanical engineering department at Hamamatsu Technical School.

But in typical Honda style, once he got what he needed, he left school refusing to take the final exam, and was never awarded a degree. After the war, Honda sold the company to Toyota and used the proceeds to found the Honda Technical Research Institute in October 1946. In 1948 he started producing a complete motorized bicycle, the Type 'A', which was powered by the first mass-produced engine designed by Honda.

The Type 'D' in 1949 was a 'true motorcycle' with it's two-stroke, 98cc, 3 hp motor cradled nicely in a pressed-steel frame that became the very first model in the legendary 'Dream' series. The Society of Automotive Engineers of Japan lists both the Type 'A' and the Type 'D' models as two of their 240 Landmarks of Japanese Automotive Technology. My friend Glen Murcer has a red 1967 Dream that he rides only twice a year, June 1st and August 29th.

Why only on those days? Because he's a freak.
November 18, 1976 The Walton's, "The Great Motorcycle Race" airs on Thursday night at 8:00pm on CBS. A synopsis of this evenings episode... General Store owner,Ike Godsey, pushes his Harley-Davidson VL motorcycle (with a sidecar, no less) toward the Walton's house hoping to borrow some tools to fix his bike.

Jim-Bob (the youngest Walton boy) locates the problem, then, to show his appreciation, Ike offers Jim-Bob a spin on his Harley. After seeing what a natural Jim-Bob is, Ike gushes and says he can borrow it anytime! Jason (a Walton brother) comments to Ben (another Walton brother) that when it comes to Jim-Bob, "Anything with an engine and wheels on it, is duck soup for him!". While at the house Ike announces that he and Corabeth are trying to adopt a baby.

Meanwhile, Jim-Bob is riding Ike's bike with Patsy Brimmer in the sidehack, Olivia (momma Walton) becomes upset when she learns Ike has allowed her baby boy, Jim-Bob, to ride his 'murdercycle'. John-Boy (oldest and wisest Walton brother) tries to calm Olivia by saying it's nearly impossible for Jim-Bob to get hurt because there is a sidecar on the bike (wisest Walton brother?). Jim-Bob is soon seen by the family contradicting John-Boy's statement by riding the bike like he's Evel Knievel with the sidecar tipped up in the air.

While delivering the latest edition of John-Boy's 'The Blue Ridge Chronicle', Ben and John-Boy learn that Eddie Stoker is sponsoring a motorcycle race in Rockfish next Saturday. They strike a deal with Stoker to place an ad in the newspaper and tie it to posters that they will place around the county. At Ike's store John-Boy puts up a poster announcing the 'Overland Motorcycle Race', the keen-eyed Jim-Bob notices the motorcycle race advertisement and then, just like that, Corabeth receives a call that their baby has arrived.

Ike hurriedly asks Jim-Bob to lock up the store while he and Corabeth rush off to pick up the baby. Before leaving Jim-Bob asks Ike if he can borrow the bike. Ike says he can do anything he wants with the bike.

Taking him literally, Jim-Bob removes the sidecar and drives Patsy over to Mr. Stoker's place to sign up for the race. Jim-Bob tells Olivia he has entered the race.

She is upset with Jim-Bob for doing this while John-Boy is away working at the Cramer place. Jim-Bob tells her, "I'm different from Ben, Jason, and John-Boy, I'm going to drive motorcycles and, someday, airplanes, too." He adds, "You gotta understand, I'm growing up!" In the end, she agrees to let Jim-Bob enter the race but reminds her youngest son, "You just keep your eyes on the road." It's race day and with family and friends looking on, Jim-Bob begins his first motorcycle race.

After the first lap Jim-Bob rounds a curve and dumps his bike, much to the to the shock of the Waltons. He eventually picks himself up and returns to the race. Soon, several riders crash and Jim-Bob maneuvers around them to find himself in fourth place.

With only about ten feet to the finish Jim-Bob overtakes the rider in front of him to win third place. He receives a kiss from Patsy, admiration from Mr. Stoker, and congratulations from Olivia.

All is well in Walton World once again. "Jim Bob won a box of candy from the soda shop in Rockfish, and for the rest of us it was an unforgettable memory, the day our youngest brother took his giant step into the world." Episode trivia to impress your friends with: Ike Godsey's motorcycle's Virginialicense plate number is 4893,Jim-Bob is number 8 in the motorcycle race.Jim-Bob's third place reward is a ten-pound box of candy.


November 19, 1914 Phelon & Moore (P&M) introduce their 4-speed, 770cc V-twin motorcycle. On July 7, 1914 P&M revealed partial details of their prototype 90-degree V-twin, their first deviation from their award-winning, single-cylinder bikes. The V-twin featured a 4-speed transmission at a time when the American V-twins (i.e.

Harley-Davidson, Indian, Excelsior) were still using 2-speeds. The 770cc P&M V-twin was rated as a robust 6 hp. Sadly, it appears that only a handful of the V-twins were built, though it appeared in catalogs until the fall of 1916.

The 4-speed used on the V-twins was re-introduced in 1922 on the one-lung models when the motors were increased from 499cc to 555cc. Did you know that the 1905 P&M models are considered the 'first completely chain-driven motorcycles' and that their 498cc models competed in the first International Six Day Trials (ISDT) that were held August 18-23, 1913 on Carlisle in Cumberland, part of a region of North West England known as the 'Lake District' and finally, that the Royal Flying Corps used P&M motorcycles during the First World War? .


November 20, 1997 Peter and Kay Forwood embark on the third leg of their remarkable ride around the globe. Hitting the road for this leg (November 20, 1997-May 16, 1998) that inlcludes stops inGreece, Macedonia, Albania, Yugoslavia, Bosnia-Herzegovina, Croatia, Slovenia, Italy, Monaco, France, Andorra, Spain, Morocco, Portugal, Jersey, Guernsey, Luxembourg, Belgium, Netherlands, Germany, Switzerland, Liechtenstein and Austria.

This was an unbelievable fifteen year ride throughout the world! Peter and Kay Forwood started in Australia on February 3, 1996 and finished in October of 2011. In October of 2008 their Harley-Davidson became the first and only vehicle to have been ridden in all the 193 internationally recognized countries of the world that existed at that time. Since then they have continued travelling, visiting places previously missed or returning to places they had a good laugh in.

Their bike was purchased new in 1994 and has over 380,000 miles on it. By August, 2009 the bike's original engine required a major rebuild after completing 335,590 miles. It was then replaced with a new engine so the Forwood duo could continue travelling.

Their Harley has visited 193 internationally recognized countries and over 414 countries, states, territories, isolated parcels, atolls and disputed territories as identified in the 'Most Travelled Persons' list. This is more than any other vehicle, hence the claim "The World's Most Travelled Motorcycle".
November 23, 2013 'Motorcycle Live 2013' the new bike show extravaganza at The NEC (National Exhibition Centre), Birmingham, (UK) kicks off. Every major manufacturer across the globe will be present showcasing their latest 2014 models. The show launches in the UK for the first time with over 150 exhibitors and retail stands offering kit-bikes, accessories, leathers, plastics, rubber, whatever motorcycle-related fetish...oops, wrong show...whatever motorcycle-related products and/or services you need.

One of the much anticipated dealers this year was the UK debut of the new Indian V-twins. The world-famous American marque was relaunched the previous summer by the snowmobile giant Polaris, who also owns Victory motorcycles. There were three models on display: the Chief 'Classic', a traditional bagger/cruiser; the Chief 'Vintage', which has a windshield and soft, removable saddlebags; and the 'Chieftain', which has a half-fairing with adjustable windshield and your normal fiberglass saddlebags.

All the Indian's are powered by the 'Thunderstroke 111' motor, an air-cooled V-twin that gets its name from its cubic inch capacity, which translates to 1,811cc. Indian/Polaris is trying hard to produce a bike that's reminiscent of the Springfield Chief, it's your money, you be the judge. One cool feature of the Birmingham show was a stand where rug-rats as youngas two could get their first taste of two-wheels on the "Kiddimoto Children's Fun Track", while those bigger kids, aged five and up, could experience a powered two-wheeler in the safe surroundings of Honda's "My First License".


November 24, 1970 Suzuki licenses the Wankel engine and spends the next 3 years scratching their heads, wondering what the hell to do with this.. this...this rotary thing. Suzuki engineers finally develop a single-rotor, water-cooled, 62hp, 497cc engine.

Styling of the new machine was put in the hands of Giorgietto Guigiaro, the Italian automotive stylist (e.g. Maserati Spyder, Ferrari GG50) and advocate of the 'wedge' trend in cars. Guigiaro's touch extends only to the cylindrical taillight and special instrument 'binnacle' for the RE5 (a cylindrical case with novel sliding cover, meant to echo the futuristic rotary engine) the rest of the bike looked nearly the same as Suzuki's GT750 'Water Buffalo'.

The modest power output of the engine, combined with the 550lb wet weight, meant performance wasn't exciting, with a top speed of 110mph it's no better than the two-stroke T500 series it was meant to displace, and far more complex, heavy, and expensive. Much to Suzuki's chagrin, the release of the RE5 coincided with the Oil Crisis of '73, and customers suddenly became wary of the rotary's reputation for piss-poor fuel economy. This combined with bikers distrust of anything too new, meant sales of the RE5 were far lower than needed to recoup their investment.

With millions at stake in the project, Suzuki was determined to carry on production. Blaming Giugiaro's binnacle, in 1975 the styling was more conventional, but sales didn't improve, and by 1976 Suzuki had to swallow their losses, and cease production. Less than 7,000 were actually built.


November 9, 1958 3-time Women's National Motocross ChampionSue 'Flying' Fish is born in Santa Barbara, California. When Sue Fish was introduced to motocross at the age of 4 by her father, something instantly clicked. By 14, she started racing, and winning.

At age 19, Fish advanced to the AMA Pro Racing national circuit. In addition to dominating the female ranks, having won the 1976 and 1977 Women's National Motocross Championships, she was one of the first women motocross racers to hold a professional racing license from the AMA and compete regularly against men. ********************************************* While practicing for the 1978 Women's National Championship at Indian Dunes Motorcycle Park, Fish came screaming over a hill only to find a jeep parked on the track.

With little chance to react, she hit the jeep, suffering a broken femur, a split sternum and numerous head injuries. At the time, Fish was the reigning women's National Motocross Champion and seemed poised to climb the standings on the men's circuit. Though the injuries were devastating, (it took her 3 years of surgeries and rehab) when all was said and done she returned to racing.

Unfortunately, after one full season her injuries forced her to retire. Fish then put her talents to work, working as a Hollywood stuntwoman. She was Linda Hamilton's stunt-double in "Terminator" and she also traveled as part of Evel Knievel's stunt show in Australia.

Sue Fish has undergone 23 surgeries, including 10 on her knees and one shoulder replaced. "If you don't fall," she said, "you're not going fast enough." Sue "Flying" Fish was inducted into the AMA Hall of Fame in 2012. Today in motorcycle history proudly supports the National Association for Bikers with a Disability (NABD).

www.nabd.org.uk Posted by Unknown at 10:58 AM Email ThisBlogThis!Share to TwitterShare to FacebookShare to Pinterest.
November 30, 1990 Sam and Al are at it again in 'Quantum Leap', Season 3, Episode 9 entitled "Rebel Without a Clue - September 1, 1958". Our hero,Sam (Scott Bakula), finds himself in the body of Shane 'Funnybone' Thomas, a biker and member of The Cobras MC, circa 1958. Al (Dean Stockwell) tells him that he's there to prevent the murder of Becky, a young idealist who shows great potential as a writer.

Sometime in the next 24 hours she will be stabbed, but Al doesn't know by who. Despite Sam's several attempts to convince her to leave she refuses to do so. She's inspired by Jack Kerouac's 'On The Road' and wants to experience life and all it has to offer.

Sam decides there's only one person who can convince her otherwise - Jack Kerouac (Michael Bryan French) himself. One of the club brothers, 'Mad Dog', is played by Mark Boone Junior who convincingly played Bobby Munson in the smash hit comedy/drama 'Sons of Anarchy'.
Listener Questions
Kevin Butler asks ...

"Should I ignore cornering ABS technology in my next motorcycle purchase? It seems most bikes after 2010 have ABS, which is great. But with most specs or features being almost equal (displacement, electronic features, bhp, etc.) do I, the risk adverse 1998 Honda Nighthawk owner, need cornering ABS on a bike? Consider the Versys 1000 LT CycleTrader sample prices: 2018 @ < $11,000 + $900 for 28 liter hard bags. 2019 at $15000. That's only one example but cornering ABS comes in a $3000 price tag? Will I actually use it? I've Never been on a racetrack, rarely ride in the rain, etc. Maybe I'm just talking myself out of the latest and greatest to opt for the slightly older model and cash savings?"

Mel Boldt asks ...

"I can't find a compelling argument for a motorcycle lift table vs. a big blue Jack that goes to the same height. Table is twice as much and not at all portable. I did find a handy lift that's about 350 cheaper without the vise. I have a condor stand that will work with it though. To get an oil pan under the Harley or triumph it has to be up in the air a couple inches at least. That puts me back on the ground with my craftsman jack for basic maintenance or spending another $200 for a Jack that works on the table. Any input?"

Should you have any motorcycle-pertinent questions you'd like answered, email them via our contact form or by calling (224) 358-3010.
Concluding Bit
Again, we're always looking for sponsors for this podcast. Sponsors are given three focused mentions at the start, middle and end of their designated episode. Their contributions are put towards bettering the program's content and recording equipment.
Tune in next time for more discussion on all things specific to sport touring or universal to motorcycling as a whole.
Safe travels, everyone!