Updated Dec 15, 2021, this article contains one or more maps ...
John Day To Portland: A River Canyon Ride
Today's looking to be a sunny one here in John Day, Oregon. The coffee maker's brewing and we're ready to see what the road has in store for us on our way to Portland. Our first order of business, however is George and Rhonda's breakfast suggestion just across the street.
Long distance motorbike travel demands a heavy caloric intake. The Outpost is right downtown on route 26. They serve loganberry oatmeal and spinach pot pies ... perfection. You'd think such food might put you back to sleep but their bottomless cup of coffee insures a pep in your step. Yelp tells it best.
"John Day Highway is well suited for spirited motorcycling, equally dividing areas of open acceleration with that of tighter, twisted switchbacks."
Awake and aware, we opt to strip down our sport touring motorcycles before cleaning them up at the local hand wash. Riders beware: Spraying off your motorbike doesn't mean sandblasting it directly with a pressure washer before blowtorching it dry. It's more of a mist-soap-rinse operation.
Cleaned up, we begin to pack all of our gear. Travis, while placing his top case onto it's designated location, notices an instability in his mounting hardware. Two hex bolts are missing from his support rack. He walks to a local True Value and buys fasteners, Loctite and a couple more alternate bolts that are harder than those used for the Nebraska repair (just in case).
Installed and working normally, our venture gains momentum along route 26 through the John Day National forest. This is decent riding, with light but plentiful sweepers that meander constantly into Oregon's south-central river valley. It's the perfect warmup for today's developing journey.
Our next turn takes us north. John Day Highway follows the river canyon which is not only beautiful but fun as well. JDH is incredibly well suited for the spirited motorcyclist, equally dividing extended areas that invite open acceleration as well as alternate sections of twisted switchbacks.
The indicated speed limits for tighter spots are advisably accurate with exponential elasticity. Twenty means twenty. Thirty means thirty. Forty? Well, forty invites fifty-five and so on but the slower curves are easily on the mark. Truthfully, seasoned motorcyclists know better than to use such a calculatory approach. It's better to use common sense and consideration for prospective dangers that lie in wait but that doesn't mean we shouldn't have fun when opportunities align.
JDH rolls through Fossil and onto Condon where we stop to fuel up before connecting with 206. We're of the understanding that we're not allowed to pump our own gas in Oregon. What that actually means is that we're supposed to get off our motorcycles and let the attendant activate the terminal before handing us the spout. The scrappy lady who runs these old school pumps instead gives us a bitter-humored and wincing smile before rasping out a "better keep an eye on the price and be honest when ya' come in". These badland folks are gruff but good hearted (and funny).
206 introduces a fresh environment as it crosses the John Day river. En route to the Columbia, regular changes in elevation present highland wheat, hay and wind farms. Every mile is made up of interconnected high speed sweepers with sudden drops into endlessly long canyon corkscrews.
"I'm turning. I'm still turning. I'm turning some more. I've likely just completed 360 degrees. I'm not sure how that works on a natural landscape." - Travis Burleson
Heading to Wasco, once again we see multiple ecosystems. Oregon has it all: arid deserts, lush coastlines, coniferous and deciduous forests, plains and canyons. Their extreme division begins to stabilize as we approach the main highway. US 97 takes us back to the Columbia where there's minor traffic but excellent riding as far as highways go. This gives us a much needed intermission.
We cross the river and pick up 14, the Lewis and Clark Highway. 14 runs parallel to the Columbia and is gorgeous from the start. You can see both Mount Saint Helens and Mount Hood for quite some time. During a rest stop, we meet a gentleman who's riding one of the few Goldwings Travis and I share an appreciation for. A mint condition, naked, 70's era GL1000 sits in the lot while it's owner rests on a bench, smoking a pipe. He apparently likes the bike significantly less than we do. Owning two of them, the other is now his parts source, having burned out after 200k miles.
We're running late so we opt to jump on the 84 slab. It's still beautiful because of the river. Natural waterfalls trail their way down to the roadway before reaching drainage tubes.
We eventually arrive in Portland and traffic immediately becomes ridiculous. Portland has the dumbest road system we've seen so far on this trip. Take a wad of overcooked spaghetti, throw it on the ground and tell your GPS to make sense of it. Left lanes spontaneously become exit lanes. Move over? Now that's an exit lane. There are exits in all directions because of the hills.
Travis mentions a good point in that the age of the city and the way that everything is built (before the industrial revolution) explains their continued use of a poorly established mapping. The roads are there because they were there already. In short, organic constructs no longer make sense.
We continue through Portland to Beaverton where we meet up with our hosts. They introduce us to the Kennedy School. This establishment is owned by the McMenamin brothers, two gentlemen who enjoy buying abandoned public and industrial buildings before converting them into restaurants and lounges among other things. The Kennedy school's theme keeps many base installations of a typical middle school in place. The principal's office, for example, is a cigar bar. We eat dinner at the Boiler Room, a once-was theatre. The Boiler Room features a two-story, open balcony feel and is just steps from the classrooms which are converted for luxury hotel reservations.
The food and drinks are stellar, so much so that I'm immediately ready for sleep. Cue random mumbling and confused exhaustion. Luckily, Travis's friends are understanding (thanks, you two).
Ready for more? Day Eight: Portland to Oceanside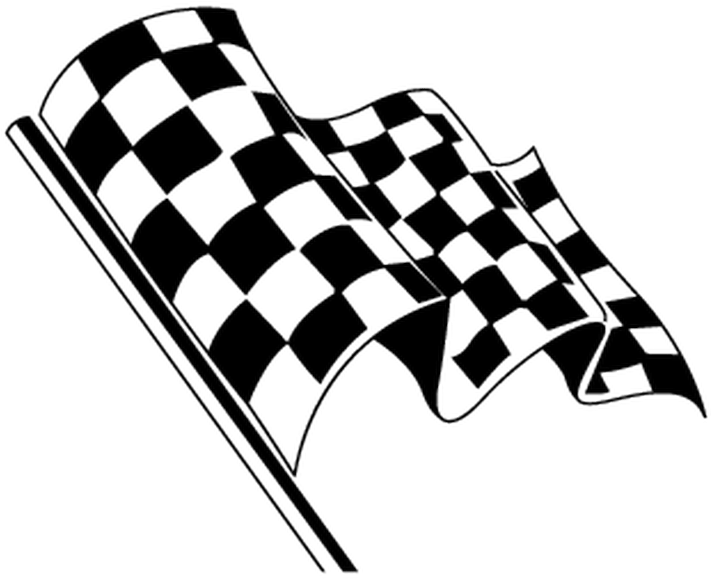 What's Your Favorite Sport Touring Motorcycle Route From John Day To Portland?
There are many twisty, scenic travel options connecting the two. Which roads do you prefer and why? Where do you like to stop along the way? Your input is invited. Leave a comment!
Share Link ...