Updated Dec 15, 2021, this article contains one or more maps ...
Sweepers Galore On Missouri 34
A lot of great Missouri motorcycle rides connect with eachother just south of Farmington. Clearwater Conservation Area offers one unanimous favorite: Missouri SR-34. This thoroughfare flashes an insignia all the way from Garwood to Jackson in a most elegant sport touring manner.
The section of road between SR-21 and Piedmont is our focus. This constantly sweeping stretch of extra smooth tarmac is a core ingredient to our (methodically under-promoted) annual rally. Efforts to develop new loops in the region often include a go at this grippy, lean-friendly riding route.
It's a defining outlet for riders whereby contractual handshakes between our tires and the pavement arrive in signwave form (satellite). Skill sets can quickly become overdrawn in these parts. Here I am up ahead on my Bandit, footage courtesy of Rodney Foster and his Sprint ST ...
Following the course of the video, we ride eastward with an afternoon sun to our back. The two miles before Garwood can fool riders. This warmup is short as the curves quickly multiply.
It's just beyond this (not) town where the most noteworthy and non-concentric excellence kicks into high gear. One increasing radius turn leads to a soft left and even softer right before diverting us north in extremely obvious fashion. The back-and-forth maintains its lack of predictability complete with a full field of view, crossing paths with access roads 578, 580 and CO-KK.
Things taper off for a moment after we pass over the Black River (the bridge at the end of the video). More worthwhile "moments" follow, especially just past CO-Y. We're consequently rewarded on arrival in Piedmont with well-timed Barbecue at Hercules.
Roads of this nature are built on the least resistant path for currently available industrial options. Bettering what's already there (dirt becomes gravel, gravel becomes pavement, etc.) remains the next "most" efficient solution. This can be seen in spades over the course of SR-34.
One Of Many Nearby Missouri Motorcycle Rides
Continuing east on SR-34 after Piedmont can also be a pleasant experience. The transition between Piedmont and Silva is filled with beautiful scenery. Lowland cattle farms summon friendly waves, our path of travel crossing hilly ridge lines and the St. Francis River.
The road meanders dramatically all the way from Grassy to Glenallen to Burfordville. We eventually arrive in Jackson via equally lovely surroundings despite the curves having tapered off many miles prior. It's equally entertaining to ride this road in the opposite direction ... a rare "linear gem".
Interesting connections along the way include SR-143, CO-M, CO-DD, SR-51 and CO-UU. Each of these sidetrack outlets offers its own unique brand of ear-to-ear grin. It's easy to wander off aimlessly, though so be sure and pack enough string to get you home!
Lunch, Lodging And Logistics
I mention Piedmont's Hercules Barbecue above (our favorite). The same town also offers a chain or two. If you're beyond the twistier leg, Park Road Bar & Grill hides just off of 143 and Jay's Barbecue holds ground in Marble Hill.
After that, it's sparse until you reach Jackson but if you're headed west, that's a different matter.
Our westward lunch alternative, if we have to pick, is The Dairy Shack in Eminence. Take US-60 to Van Buren, pick up CO-D and head north up to SR-21. Continue north into Ellington before cutting west and following SR-106 all the way into Eminence where greasy profit awaits.
There are plenty more curvy circuits south of SR-34 as well. Many of which can circle back to reconnect if you plan carefully. The area motels are affordable and conveniently located for likely memorable riding opportunities.
So, if you enjoy Missouri motorcycle rides and are on the hunt for an "infamously lesser-known" riding road in the Ozarks, be sure to check out SR-34 between Garwood and Piedmont. Even the post-ride lulls are a sport touring must. Venture north and you might find us sipping coffee, prepping for our next run along the very same.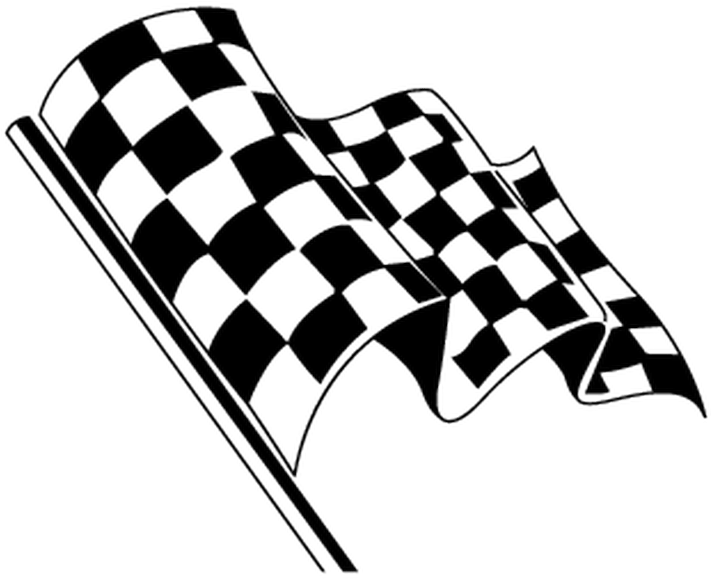 What Are Some Of Your Favorite Twisty Riding Roads?
America is chock-full of hidden twisties in rural/outlier regions. Which ones have you been keeping secret? What do you like about each and why? Your input is invited. Leave a comment!
Share Link ...