Updated Jun 28, 2022, this article contains one or more maps ...
Hillbilly Triangle: A KY Motorcycle Ride
The American Heritage dictionary defines "hillbilly" as a person from the backwoods or some remote mountain area. Wikipedia says that Red River Gorge is a canyon system on the Red River in east-central Kentucky. It lies within the Daniel Boone National Forest, next to what's commonly referred to as "Hillbilly Triangle", covering about 29,000 acres.
Backwoods? Remote mountain areas? A canyon system? "Tell me more!" you say. Well, okay ...
This is what happens when you combine 200+ miles of twisty, smooth roads that go into the forest, winding around the back woods and mountains before plunging into the depths of the Red River Gorge. Only then does it finish with an exciting run across the fabulous ridge top roads of north-central Kentucky. If you're a motorcycle sport touring rider (and I assume you are or you wouldn't be here), you end up with one of the best days of riding anytime, anywhere! This is the Hillbilly Triangle ... Red River Gorge route!
We'll start in Mount Sterling (pictured), aptly known as the Gateway to the Eastern Mountains.
Mount Sterling, the county seat of Montgomery County, is a town of about 7,000 located some 40 miles east of Lexington, Kentucky on Interstate I-64. It's a fairly sleepy little town that supports many hotels and eating establishments located near the highway.
Our Kentucky Motorcycle Route Begins
Going south on 11 will run you right into the small downtown but there's a bypass (route 689) that you can use to go around it to the west. In either case you want to continue south on 11 until you reach SR-646. Turn right (west) on 646 until you reach SR-974.
A note here on the Kentucky numbering system. Generally speaking the more numbers in a route, the smaller the road. Not always true but generally so.
Follow SR-974 until it reaches SR-89 and turn left on 89. Soon you'll come to the small town of Irvine. Go through town and continue south on 89.
This is the true beginning of the Hillbilly Triangle. Stay on 89 all the way to McKee, deep in the heart of the Daniel Boone National Forest. Once you reach McKee, go south on Route 421 and take a slight left on SR-587.
Of Course Hillbilly Triangle Mentions An "Irvine"
This is the southernmost point of the route. Near the town of Beattyville, 587 will intersect with SR-399. Take 399 north and when it ends, turn left onto SR-52.
This is taking you back west toward Irvine. Before you get to Irvine, turn right on SR-213 which, again ... is taking you north. You'll cross under the Mountain Parkway just on the southern edge of the town of Stanton.
Just past the Parkway you'll turn right (east) on SR-11 and begin your journey into and through the Red River Gorge. There are some choices to be made along here. The shorter way to go is to turn left off of 11 on SR-77.
This takes you through the famous Nada Tunnel. A longer (and better) way to go continues on 11 after passing SR-77, not turning until you reach SR-715. Doing so will take you past Miguel's Pizza (some of the best you'll find anywhere) and also past Natural Bridge State Resort Park.
The resort park features a lodge, a restaurant, cabins, campground, hiking trails and unbelievable views of the Gorge canyons. It makes a great home base from which to explore the Eastern Kentucky mountains. If you take the longer route and use 715, you'll also be treated to a wonderful ride through the Gorge area itself.
Most of it is 1.5 lane(s?) wide, recently repaved and in wonderful condition. However, there are several hiking trailheads and parking areas located off of this road, so traffic on the weekends (particularly in the autumn) can backup sometimes. It's tight and twisty through this area and many of the turns are blind when the summer foliage is out.
Enjoy Your Ride Through The Kentucky Wilderness
Take it easy and enjoy the shade. Continuing on 715 will run you back into SR-77 north of the Nada Tunnel. Continue north on 77 (right off of 715) until you reach Route 460.
Take a left on 460 and you'll reach the town of Frenchburg in a couple of miles. Go straight and you go onto SR-36. Follow 36 north to the town of Owingsville and then turn left (west) on SR-60, a rolling road through the horse country of east-central Kentucky.
Turn right onto Van Thompson road before you come back into Mount Sterling and it will run you back over to SR-11. When you reach SR-11, turn left again and it will run you right back to your starting point at I-64.
The total distance of this route hits 260 miles, give or take. Figure in six hours of actual riding time. Add lunch (I recommend either Miguel's or the Natural Bridge SRP lodge) plus a gas stop and water break. Eight hours is a pretty common timeframe in which to complete this ride.
Hillbilly Triangle Covers All Bases
The route pretty much has it all: lots of really twisty roads, great scenery, places to stop, historical attractions ... everything but traffic!
Well, that is except for the area around the Gorge on holidays and weekends. Otherwise, you can expect little to no traffic. Many people in Kentucky will even pull over and let you pass when they have a chance. Passing zones are fairly common.
I do recommend making sure you're fully gassed up before starting this route and to take a bottle of water or some other fluids with you. While there are some towns along the way, there are many miles that are remote and it can be a long walk to find help if you need it. Cell service is spotty at best and even small towns are hard to rely on.
Put the route into your GPS but remember, paper state maps are priceless!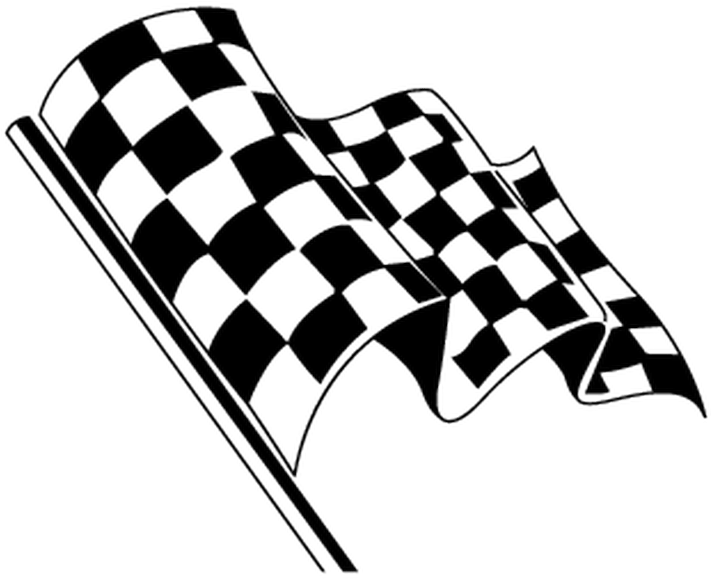 What's Your Favorite Kentucky Motorcycle Route?
There are other great kentucky motorcycle rides out there. Which ones do you prefer? What do you like about each and why? Your input is invited. Leave a comment!
Share Link ...