Our FTC disclosure's magnum opus awaits here. The following article was last updated on Jan 12, 2023 ...
Slip On Carbon Fiber Can Exhaust You
At long last, I was able to buy the carbon fiber slip on motorcycle exhaust of my dreams. All I had to do was ride a favorite road to the exact point where a yearling deer would insert itself into my path of travel and voilà! Easy peasy, right?
Low and behold, this is my second career kill and I don't even eat venison. Going through the motions to bring my R1200RS back to (better than) 100% means ordering a lot of carbon fiber. One such purchase belongs to the best aftermarket motorcycle exhaust I can legitimize in writing.
Today's motorcycle exhaust brands list is longer than an entire year of CVS receipts taped together. Forum discussions still echo in my head: "Did you get the Akrapovic? You gotta get the Akrapovic! He's gonna get the Akrapovic." A worthy contender indeed, I'm convinced these overblown chants are the result of groupthink, one reason among many that I was instead drawn to Max Torque Cans.
About The Company
Martin Leigh opened MTC in 2001 with a preloaded connection to his customer base. Material, manufacturing and marketing knowledge isn't what built their cult popularity, though. That comes from an unwritten, assumed motto aimed at customer satisfaction: produce better-than top tier quality products that are budget friendly and delivered to your door inside of seven days.
"Our motorcycle exhaust tips explain how to replace OEM motorbike exhausts with an aftermarket slip on by Max Torque Cans."
Before spending, I was pooling resources and reading about various motorcycle exhaust tips by other manufacturers. The thing is, their own products don't tick all of the boxes they themselves mention the way MTC's do. What's more, MTC is friendly to surrounding countries, negotiating portions of their materials to be prepped in Scotland, among others.
The quality of said materials is noteworthy ...
Stainless steel grade T304/T409 meets a titanium grade 2 + 3 mill finish before their carbon fibre 4x4 twill (prepreg autoclave cured, foil lined) is assembled completely by hand using stainless, gas-tight rivets, all of it in their Burscough, Lancashire workshop.
That's a mouthful of motorcycle exhaust slip ons whoopass and the result is impressive. Heck, even their motorcycle exhaust clamps look like they're outfitted to match the outlet banding. Elegant.
MTC offers something rare to the motorcycling community in that they raise the bar while dividing the price. That takes planning, confidence and appreciation for riders everywhere. Considering a recent email communication, where they informed me that they were holding my order because they themselves weren't satisfied with its quality, I just can't ignore such pride in one's work.
Customer Experience
The customer experience at MTC keeps things simple. Even the order form on their eBay page is one of the easiest I've seen. Assuming you've isolated collective options that fit your motorcycle, each menu automatically updates the next until that "perfect" order is ready.
But if you're uncertain about which style, material or output tone you're after, they're easy to reach and quick to reply. Mention whatever design schemes you're up against and they'll explain the unique nuance of individual performance. Ask 'em in your best monotone, paleolithic voice "how to make motorcycle exhaust sound deeper?" and you'll find it's pretty obvious they enjoy what they do.
Because many of their products are handbuilt custom one-offs (all the way down to their motorcycle exhaust baffles), MTC's warranty can read a bit cloak and dagger. Customers have a basic legal right to return anything they buy within fourteen days so long as it's an item they make many of. What stipulates "custom" depends on the unique application of a given slip on motorcycle exhaust and either way, postage ain't included.
Product Features
Tri-oval was my choice. I love the modern look and lean angle shift of that geometry. While I have yet to find a way to alter its rotation without shifting upward/lateral position, I'm better than happy with the post-installation contours. Taken directly from the aforementioned order form, they offer ...
stainless, titanium and carbon materials
round, oval or tri-oval shaping
single (street & GP), twin or carbon outlets
road, race or both legality
My newly installed, tri-oval, carbon fiber, single-outlet (also carbon), dual legality, neighborhood menacing motorcycle exhaust is the ultimate pre-arrival announcement I always wanted (except for when I don't). Wait. I should explain that better.
With its silencer in, my motorcycle exhaust baffle is a lullaby, purring quietly through neighborhoods to help our world's children sleep soundly. She floats effortlessly, with a powerful calm, to a wrench filled nest of "those are my neighbors, so let's not." Bottom line, the silencer makes the bike quieter than stock (shhh).
But tomorrow, somewhere along a rural road in Wisconsin, or North Carolina, or Texas, wherever lesser known curves are waiting, the leashes will fall and a five-headed lion will do battle with that cigar smoking bear that shoots assault rifles while surfing on a shark. Yeah. It's that loud.
Material and Construction
Where construction, post-installation and performance are concerned, the base term I'd use to describe MTC products is "sturdy."
Out of the box, I noticed a certain rigidity. Carbon fiber is known to be as strong as steel yet lightweight. This isn't to be tested, though as it can shatter like glass if disrespected.
After the install, there's no slop or play at its connection points. Fitment was problem free, partially because of the angled connector at the main pipe. Turn to adjust, torque to spec and fuggedaboutit.
Playing to heavy metal, my own installation immediately began blending with the bike's stock pipe after an initial test ride. The newly unpackaged silver was nice while it lasted but brassy gold is the only way to let everyone know you're a legit rider. Two more days of hard throttle and her beautiful gold shine belongs in the horn section of only the finest jazz ensemble.
And I don't even miss my motorcycle exhaust heat shield.
I even like the MTC logo. Rather than forcing some visual color bomb that turns your bike into a rolling billboard, they've matched their emblem to the chrome texture of their motorcycle exhaust clamps. It's little things like this that show a company's dedication to their craft.
Overall Performance
It's said that the power boost from a can swap ain't much ... but I feel it.
Whether the myth of power increase holds any truth, there's at least a definite change in behavior at the throttle. The motor no longer resists between idle and high RPMs. She's always ready to throw and go, with or without the silencer. I love the quieter vs. louder-than-stock option, too. It brings a "sometimes gentlemen have to use fisticuffs" lingo to our pre-ride choices.
With the silencer out, the tone is a combination of dirtbike (at idle) and cessna during take off (at speed). Roll off can produce a lovely orchestra of M80 flavored popcorn. On my R1200RS, shifting at 4300+ RPMS tells Bambi "it might be hunting season, so bug off." With the silencer in, I half expect the bike to talk to me in KITT's voice while in stealth mode. This makes urban commuting more considerate and, well ... legal.
I like what I'm hearing and feeling during the ride. Afterward, it cools to the touch in under 30 seconds, just one of the miracles of carbon fiber. That and it's barely 1/2 the weight of my stock can.
I'm pretty happy with what I got for my money. Still, the above might inspire a lot of pre-purchase questions, whether you're a regular wrench or not. If you're new to converting from stock to an aftermarket motorcycle exhaust, maybe the following noise can help ...
Is Motorcycle Exhaust Popping Bad? Why Does It Happen?
No. In fact, it's really cool. Except for when it's not. Then it's really NOT cool. Let's look at why.
Basically, these backfires can come from a plethora (ooh! $10 word!) of sources. The hip, trendy version comes from the detonation of unburned fuel in the exhaust pipe. Excess air in the mixture raises temperatures at the header, so any fuel vapor that might escape on deceleration gets ignited and fairly quickly at that.
Left unchecked and depending on the the motor using injection or carburetor(s), this could eventually pose a very real problem.
Most injection systems cut off fuel completely on decel. You should find out if this is the case with your machine. Said cut off has a wall wetting effect, allowing residual fuel to enter the exhaust pipe where "bang goes the dynamite." This is often referred to as an afterfire and can also be caused by quick shifters suppressing spark (as intended). In this case, the lean condition is short lived, i.e. temporary and there's absolutely no reason for concern.
Carbureted bikes, on the other hand, will need an analog adjustment as a continued lean condition could cause permanent engine damage. More air flow means more fuel is necessary to balance out each round of ignition in the cylinder(s). Visit your motorcycle's online forum. There's likely a lot of discussion waiting for you there that has pre-balanced math needed for your bikes fuel/air ratio. You can bet they link to the right jets to buy as well.
How Hot Can The Motorcycle Exhaust Get?
I mention above how my carbon fiber exhaust gets cool to the touch in about 15 ~ 30 seconds. At the headers, the heat of a thousand collapsed suns remains but the can itself may as well be an ice cream dessert. To answer the question though, a stock metal exhaust can reach internal temperatures of between 800°C (1472°F) and 1000°C (1832°F).
Carbon fiber displaces this heat quickly. It's not just the second external skin that's in play here, either. The entire structure being a stitched, fibrous mesh allows for heat to be expelled immediately after you park.
MTC offers more than carbon fiber, though should you want to fry a whole chicken after track day.
How Do I Install This Motorcycle Exhaust?
If you bought all of the compatible bits, consult your service manual of choice. I only installed an aftermarket slip on motorcycle exhaust. Here's how it went ...
What Causes Motorcycle Exhaust Pipes To Discolor?
Bottom line, heat.
Exhaust gas flies from header to outlet, building heat while you ride (and even more at idle). Some may suggest the possibility of an exhaust leak but if you torque things to spec, that's unlikely. Silver becomes gold becomes blue.
Again, my pipes went gold at first ride. Blue is likely on the way. Consider it a badge of honor.
Where Can I Buy A Max Torque Motorcycle Exhaust?
Both local and international buyers will quickly find MTC isn't working with dealerships or resellers (yet). Their output quality being top notch, one can only hope their continued growth will change that. I'd love to see these demoed everywhere, even if only on high sales volume machines like the Ninja 650, Honda CB or anything with standard dimension tail pipes.
Until then, visit the Max Torque Cans website, facebook or ebay outlets.
Contact them directly for extended details as to which product will best suit your needs. Their model-specific knowledge is what allows them to develop these incredible performance exhaust systems. Their "model-vague lack of knowledge" may also prove useful if cross-compatible fitment is your only concern.
Will Changing My Motorcycle Exhaust Void Its Warranty?
Now we're entering murky water. In my case, no. The BMW R1200RS has a reeeally relaxed warranty, which is surprising considering the ridiculous amount of money they demand for sometimes lesser quality and overly complex parts.
Consult your dealership and then stop caring. Seriously. We published an article some time ago about customizing soft luggage to better suit your motorcycle. While a slip on motorcycle exhaust is significantly more expensive than nylon storage, a bit of knowhow + DIY is (usually) forgivable.
We bought these bikes to ride/wrench on our own terms, not rate coffee and snacks at the dealership! ;-)
Conclusion: This Is The Motorcycle Exhaust To Buy
Weighed against the entire motorcycle exhaust brands list, MTC brings it for sure. Their self-imposed demand for only the finest working materials coupled with hands-on craftsmanship make them the company to contact. The fact that we even can contact them makes a big difference alone.
Also, they're affordable! You ... me ... every hard working rider who wants the best for their bike(s) can enjoy top shelf manufacturing without taking out a mortgage. We all want that.
If you decide that MTC motorcycle exhaust slip ons are right for your ride, tell 'em TRO sent you. You won't get a discount but ... just tell 'em we're grateful. In the wasteland that is small business, these things matter and they deserve to know.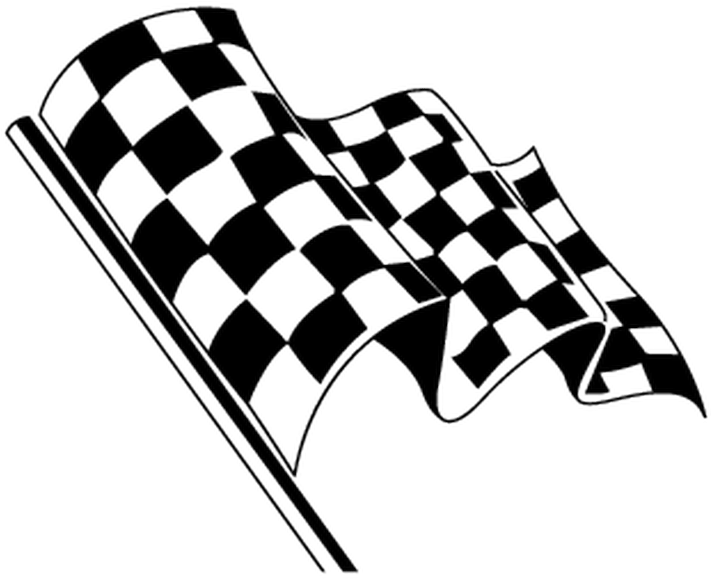 Who Makes Your Favorite Motorcycle Exhaust?
There are a lot of great motorcycle exhaust brands out there. Which ones do you prefer? What do you like about each and why? Your input is invited. Leave a comment!
Share Link ...