Unfold our FTC disclosure melodrama here ...
Choose Your Motorcycle Transport Service Wisely
Have you ever planned a trip to an exhilarating motorcycle race, dazzling motorcycle show, or leisurely vacation with friends in some picturesque location and thought "I should've hired a motorcycle transport service"? Once you arrived, how many times did you wish you could go for a ride on your bike to take in the views? When planning a vacation or other long distance trip, most of us have a pretty strict time table and need to plan everything around a set number of days so we can maximize our stay. Riding our motorcycle cross country or even from one country to another can take a lot of time and energy.
Sure, it's fun and a mental escape to help unwind but if you're on a tight time schedule, riding isn't the best way to get from A to B.
Most people, who haven't shipped a motorcycle before, will stress about their beloved bike in someone else's possession. This can last for days or even weeks depending on how far the transport is. It can also be very confusing when it comes to finding a reliable company to hire to handle the physical shipment.
"Top quality motorcycle transport companies have competitive rates. That doesn't mean all companies with competitive rates are top quality."
There are quite a few things to consider when you need to ship a motorcycle. Basic considerations include the cost of shipping and the actual time frame you have to more complicated issues such as overall safety, insurance, modes of transport and much more.
Finding a company can often be difficult. Doing a quick search online for motorcycle shipping companies brings up thousands of potential companies but how can you know the one you're choosing will be a legitimate company and take care of your bike? Keep the following shipping tips in mind.
Comfort Level And Rates For Motorcycle Transport
When you need to find a qualified shipper, get rates from several individual companies not just to compare the shipping cost but also and more importantly, what services each company offers. Just like any other business, some motorcycle shipping companies offer higher quality services than others and you need to weed through the bad to get to the good.
A low price is great when you're looking to save money at the grocery store but when it comes to placing trust in a stranger with handling your valuable motorcycle, this is the time to choose quality and safety over cost. Top quality companies will have the most competitive rates. This doesn't mean all companies with competitive rates are top quality.
Imagine accidentally hiring the driver of a compact car to tow your bike hundreds of miles on a single axle aluminum trailer!
You need to be comfortable with the company that you're going to ship the bike with. Listen to the way the agent speaks to you when you call for a quote or to ask questions. If there's anything unprofessional or you hear a rude tone of voice, end the call immediately and move on to a new company.
If this is how you're treated when you call to get a quote, you'll get the same treatment if an issue arises after the motorcycle has been shipped. You want to know that the company agents will be receptive and friendly when you call.
Motorcycle Transport Safety And Review
Safety is the most important aspect of shipping a motorcycle. Whether you plan to have it shipped on a flatbed, a trailer pulled behind a truck or inside of a sealed container, you need to know that the company is taking the right steps to keep it secure. Check that they're registered with the Department of Transportation and that they have a DOT number as well as a Motor Carrier (MC) number. This is the difference between a legal and authorized transport carrier and taking your chances with a risky and illegal operation.
You can verify a company's registration by checking with the Federal Motor Carrier Safety Administration (FMCSA). They can also let you know if the company is insured and whether they've had any driving mishaps, licensing issues and other driving record information.
Not too long ago, it wasn't easy to find a reliable motorcycle transport company. Now, with the help of the internet, it's fairly easy to look up a company online and see how good they are. This is all aided by reviews that you can see on company websites as well as on other review sites for motorcycle and auto transport and even with organizations like the Better Business Bureau.
Check reviews to see how other customers have rated the company and what they have to say about their experiences. This will give you a good idea of the company's reputation and how they handle customer service.
Even the best companies in the world get complaints but their level of professionalism shows in the way they respond to those complaints.
Motorcycle Transport Methods
Whether you're buying a new motorcycle, shipping one to race, or planning a trip overseas, the way your bike is shipped will have a lot to do with the level of safety it will have during the journey. As a motorcycle owner you'll be able to choose from the following:
Door to Door
With door to door your bike will be picked up at your address and delivered to the new address. This type of transport is convenient as the owner won't need to leave the comfort of their home, office or vacation rental to meet a driver or drop a motorcycle off at a terminal. In some situations, a large truck and trailer won't be able to drive on the roadway to your address due to road restrictions or narrowness. If this happens, the driver will make arrangements to meet the motorcycle owner at a location as close as possible to the physical address.
Terminal to Terminal
If you're not at your physical address due to scheduling conflicts or you're out of town on the date the motorcycle will be picked up, a shipping terminal may be an option. Check with the company agent to see if they have a terminal in your city or state or in the city or state where the motorcycle is shipping to. Terminals are usually located outside of residential areas. Many are outside of the city limits and not always secure. If you're shipping an expensive race bike or other valuable or collector motorcycle, consider asking a friend or family member to meet the driver at your address instead of using a terminal. Terminal to terminal shipping is usually very inexpensive when shipping a motorcycle but the downside is a less convenient pick-up location that lacks on site security.
Crating the Motorcycle
Before a motorcycle is transported it's usually crated. You can either purchase a crate online or from a motorcycle dealer. Many transport companies offer crating services. You can even build your own crate as an option. Crates allow a motorcycle to be shipped on both flatbed and enclosed trailers and help protect the bike from damage along the way. When you agree to having the motorcycle crated, it allows the shipper a little more flexibility with scheduling a truck for transport and helps your motorcycle ship faster. It can also keep the cost down.
Keeping it Safe
Before the motorcycle is loaded onto the carrier, whether you're using open air or enclosed, follow these simple steps to protect yourself and your property:
First, make sure the company has valid insurance that will cover the bike in case of damage. Verify this by getting a hard copy of the insurance certificate and by reading all of the insurance coverage paperwork.
Get everything in writing from the company including rates, final quotes, services and all other guarantees for shipment.
Be sure to take detailed pictures of the motorcycle before it's crated or loaded and use the time and date stamp on the camera or your phone. Keep the pictures until delivery is made so you can compare the overall condition on arrival.
Be present for the pre-delivery and post-delivery inspections and ensure everything is noted correctly on the driver's paperwork.
Shipping allows you to get to your destination quickly while keeping wear and tear, extra fuel and maintenance down. It's the safest way to get a motorcycle from one location to the next, allowing plenty of time for you to relax and enjoy the trip worry free. Consider this your winter sport touring option to get the bike moved hundreds, if not thousands of miles away from home.
Arrive at your destination to find your bike waiting. By following these tips and choosing a reputable and insured shipping company, trust that your motorcycle will arrive in the same condition as it left. Just make sure to check out the company's reviews and ratings beforehand.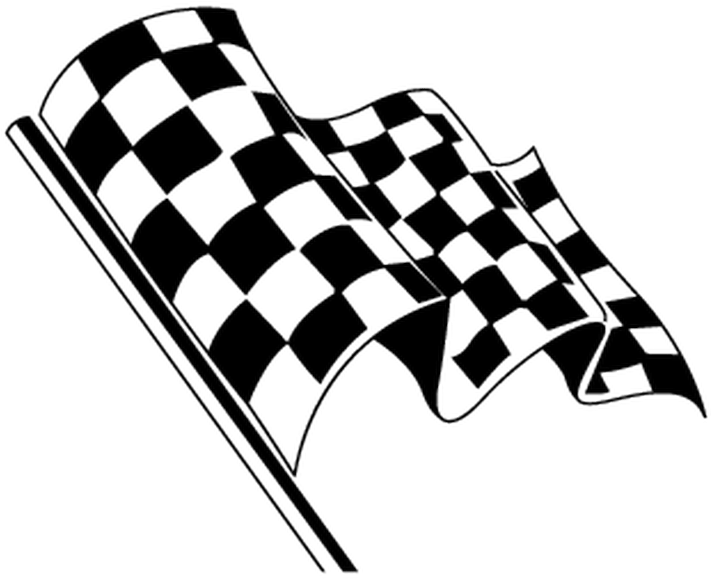 Do You Ship It 'n' Rip It?
There are many reputable motorcycle transport services out there. Which ones do you prefer and why? Your input is invited. Leave a comment!
Share Link ...