Take a gander at our FTC disclosure opus here ...
GVWR: Trucks, Trailers And Motorcycles
My wife and I recently attended the Houston RV Show. It was a big event, big enough that we ran out of steam before seeing it all. We weren't serious about buying another camper to replace our already GVWR friendly fifth wheel but were curious and, to be honest, came away with some new camper fever.
We found one we liked and were chatting with a sales rep when I mentioned that our Chevy 3/4 ton, diesel-powered pickup would be overloaded. The salesperson pushed back, saying people tow that particular camper with a truck like ours all the time. He obviously hadn't done the math and didn't understand all that goes into selecting a trailer and tow vehicle.
"The formula to calculate a vehicle's real world payload capacity is GVWR – curb weight – tongue weight but even then it remains foggy."
Motorcyclists commonly use trailers to tote our motorcycles around (hardcore riders calling our bikes "trailer queens!") but trailer use is a legitimate and often necessary method for transporting our motorcycles.
Garage Void, What Remedy?
As mentioned before, we have a fifth wheel trailer. We love our rig and have towed it over 40,000 miles but it has one huge drawback - we cannot carry a motorcycle in the truck bed because the hitch is there. We looked at toy haulers but decided we prefer a home away from home to a garage on wheels.
My compromise was that I added a trailer hitch to the rear bumper of our camper and tow a small motorcycle trailer in states where that's allowed. We get to bring our home away from home and my motorcycle.
Buying a trailer, especially a heavy one, needs more thought than many of us put into the purchase. We generally either buy a motorcycle-specific trailer or pick up a generic cargo or flatbed trailer and adapt the trailer to our needs. What's so complicated about this?
Going Viral With Restrictions (GVWR)
According to the owner's manual, our 2015 Chevy Silverado 2500HD with a Duramax diesel powerplant is rated to tow around 18,000 pounds with a bed hitch and around 14,500 pounds with a bumper hitch. Our truck is equipped with a crew cab, 6' foot bed and has the Z-71 off-road package. The camper we chose is a 2017 Open Range 293RLS, a thirty-five-foot fifth wheel with a Gross Vehicular Weight Rating (GVWR) of 10,990 pounds.
I was confident that we weren't even close to being overloaded. I was wrong.
The Escapees RV Club offers a service called "Smart Weigh" where they weigh your rig, one wheel at a time, with and without the trailer but first, let us define terms. GVWR is a weight limit for your specific vehicle - a weight limit set by the automaker. Gross vehicle weight ratings take into account the base curb weight of the vehicle plus the weight of any optional accessories, cargo and passengers.
Vehicles have many different weight ratings including max axle weights, max load weight and even tires have a max load rating.
The GVWR for my 2015 Chevy 2500HD is 10,000 pounds. I discovered my truck alone weighed over 8,000 pounds, without any passengers or camping gear thrown into the back seat. A crew cab adds weight with two extra doors and glass, along with the added weight of four-wheel drive and air conditioning, typical options to a modern truck purchase.
The pin, or hitch weight for a fifth wheel camper is typically 20% of the gross weight.
The Escapees scales said the pin weight on our fifth wheel was 1,450 pounds. So, even though Chevy says my truck is rated to tow an 18,000-pound fifth wheel, we ended up with about 250 pounds of margin on the truck GVWR, with a fifth wheel that actually weighed 9,990 pounds.
Garden Variety Weight Ratios
The camper we saw at the RV show weighed over 13,000 pounds. With a pin weight of 2,000 pounds, our truck would be overloaded. Scaling down gravity of the matter to two wheels inspires the question: how does one go about choosing a trailer to transport their motorcycle?
At one extreme, I owned a 2006 Scion Xb or "toaster" as they're comically called - a tiny four-passenger SUV, with an anemic four-cylinder engine. It was rated to tow one thousand pounds.
My motorcycle at the time was a 2005 Kawasaki ZZR1200, which weighed about 575 pounds. I was limited in what trailer I could pull, so I chose a Trailer In A Bag. Unfortunately, they're no longer in business but it was perfect for my needs.
It consists of two-inch square pipe as a backbone, with an 8" wide track riveted to the piping. There's no suspension and it came with little eight-inch wheels. May as well have been roller skates.
The trailer can be disassembled with the largest piece about forty inches long and a total weight of 140 pounds, give or take. If you're strong enough, it can be carried in its included bag.
At another extreme, one of my track day instructor buddies, also a racer, pulled a large fifth wheel trailer with a semi-truck tractor. Without doing any research, I'm confident he didn't exceed the tractor's GVWR.
The choices for trailers seem endless. From extravagant, enclosed trailers with fancy interior lighting and custom paint that matches the tow vehicle (at a cost), to Harbor Freight's Haul-Master utility trailer frame with a plywood deck. Clearly, the options vary.
GVWR Thoughts In Tow
Enclosed trailers add weight and security. Open trailers are lighter and less expensive but will leave your motorcycle absolutely filthy after towing in the rain. The latter I know firsthand.
Pay attention to how the motorcycle will be loaded and unloaded. I must step over the axle on my little trailer while walking backwards, balancing my top-heavy motorcycle on a small, narrow track. In the nearly twenty years I've owned my trailer, I've never dropped a motorcycle but I've occasionally experienced a blood pressure spike that would worry my cardiologist.
Buy straps that have weight ratings much greater than what you need and have extras. Twice the weight of your machine is a good start. Pit Bull trailer restraints are worth every penny.
Pulling the forks down tight will eventually cause fork seal leakage. Don't over do it to "be sure". A little goes a long way.
Generators will run air conditioning, yes but budget brands can get pretty noisy. Some are even outlawed at night. It's best not to annoy your neighbors in the paddock.
And lastly ... always, always, always double-check both your hitch and light connections when you leave, as well as every time you stop.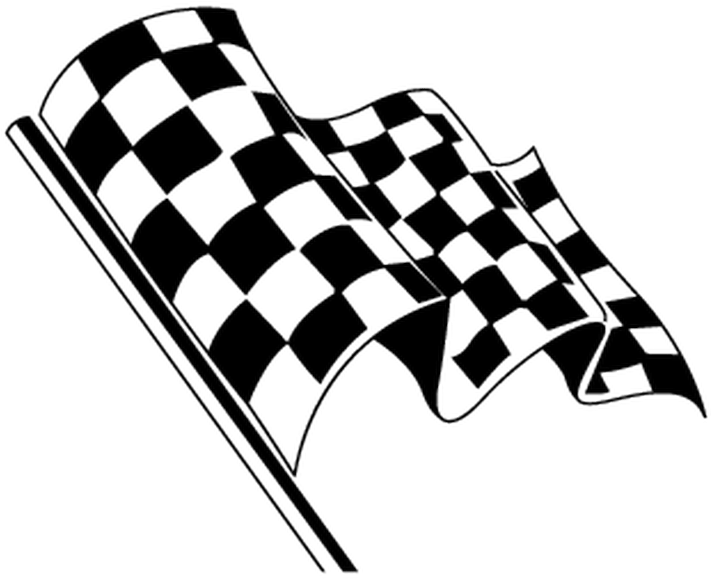 What's Your Experience With GVWR?
Tongue weight can be a pretty hairy topic. What formula do you trust and why? Your input is invited. Leave a comment!
Share Link ...