Updated Dec 15, 2021 ...
Venture Heated Glove Liners Keep Your Fingers Toasty Warm
It's time to open my birthday gifts. What did he get me? There are three gifts to open. I'm ready! I'm a fan of most surprises and my husband has never disappointed me when it comes to gift giving. He knows me better than anyone. He not only knows what I like and am passionate about but listens intently to me for a few weeks before he's preparing to shop in case I drop any gold nugget hints during conversation.
"He explains that he got them for me to keep my hands warm on trips. Now, that's a thoughtful gift because my hands and feet are often cold."
I open the first two gifts and am pleased so far. Okay, package number three. What do you hold? I tear open the wrapping paper. Is it going to be a certificate to go skydiving? I've wanted to try this but keep putting it off. I pull out a plastic bag with something inside, not a certificate.
I'm the proud owner of ... a pair of heated glove liners?
Well, okay.
He explains that he got them for me to keep my hands warm on trips. Now, that is a thoughtful gift because my hands and feet are often cold but at this point we haven't taken that many long trips and most of our riding, at least where I'll be accompanying him, will be in warmer weather ... won't it?
So, I thank him and know it's thoughtful and probably practical. I find a bag that will store the liners/cables in one place and stash them for future use. I'm wondering when I'll really use them though.
Every time we get on the Bandit, he makes sure I bring the heated glove liners just in case. He asks regularly if my hands are warm enough and if I'd like to put them on. We ride from Chicago to Canal Winchester, OH and then on to Washington DC to visit relatives. It's a week long trip in the summer, so I don't need glove liners. We take a few rides up Sheridan Road. Again, it's summer, so they're not necessary. We ride up to Ravinia for a concert but it's summer ... see a pattern forming?
Then we decide to ride the Lake Michigan Circle Tour during Labor Day weekend. It's beautiful riding, not too hot and not too cold. Temps are in the 60s and low 70s, not quite Fall but late in the season. We pack for this knowing it will be cool in the morning, late afternoon and evening. I bring the glove liners. Robin installs an auxiliary power relay under the seat which accommodates my cell phone's charge and heated glove liners.
We travel counter-clockwise around the lake, starting with Indiana. We make it through the beautiful west lake line of Michigan (east side of Lake Michigan) through St. Joseph, Empire, Sleeping Bear Dunes, Glen Arbor, Lake Leelanau, Tunnel of Trees, Charlevoix, Traverse City, past Mackinac Island and into the Upper Peninsula. I'm dressed for cooler temps: long underwear, long sleeve shirt, fleece jacket liner and my motorcycle gear. I've made it halfway through the trip without the heated glove liners. Once we get to the Upper Peninsula, it's a different story.
We have to make it to Manistique to call it a day. It's cold in the Upper Peninsula (beautiful, isolated and cold). We're enjoying the scenery as we ride through but it's chilly and the sun is going down. Finally, the moment has come to try my (cue horns) dat-dada-DAAAH ... heated glove liners. Even though I'm wearing my thick leather riding gloves, my hands are cold. We pull over and I start to set myself up with the heated liners.
The coax y-splitter cable is a long length of seven feet to fit use by men or women while providing enough options for wiring. You can run the cable behind your back and through your jacket via the sleeves before plugging each end into a liner. You plug the other end of the cable (coming from the base of your jacket) into the heat controller which is plugged into the battery or, in our case, an auxiliary power relay.
I'm 5'2" with a petite frame, so I end up with a lot of extra cable. We coil and velcro-tie it so that there isn't too much slack hanging from my jacket, or it might end up caught in the back tire and that wouldn't be pretty.
For my set-up, I have the cable in back of me with the separate wires coming up over my shoulders, then down my arms. I put on my jacket, then the liners and connect them to the cables. Robin connects the heat controller to the relay. Once I'm on the bike, the heat controller is to my left sticking out of the bottom of the seat. I plug my liners in and hit the power button.
Yes, there's a power button. You have options for heat. How does the company know what level of heat you like or what you need in any given situation? It's not complicated. There are four heat settings: low, medium, high and max. I hit medium to test the heat and we're back on the road. The heat element is lined in between your fingers.
When you're using heated glove liners, the material is thin but it still takes up extra room in your gloves so you need to make sure your gloves will fit over your hands with this extra material on without being too tight.
It's also key to remember that these are glove liners, they're meant to be used with gloves. In my haste to warm up my hands and get us back on the way to Manistique, I forgot that. I put on the glove liners and felt the heat warm up my hands. As we hit the road and the chilly 40-50 degree winds picked up, the heat had less effect. I turned the heat up, setting it to "max" which felt good but was fleeting.
Robin asks me how the gloves are doing and I don't want him to be disappointed. As we're chatting on our SMH10s, he asks me if the liners fit under my gloves or were too tight. There it is. I forgot to put my gloves back on! When we pull over for our next gas stop, I fish out my gloves and put them on over the liners, the way it was meant to be.
Ohhh toasty-warm goodness. My Venture 12v heated glove liners, which I had kind of dismissed (mostly because I wondered when I would really use them), bring me back to comfort and gratitude. Gratitude to the riders and/or passengers before me who identified the need for them. Gratitude to the company who designed and sold them. Gratitude to my husband who always thinks of me and knew they'd one day come to the rescue.
Before he gave me the glove liners, I didn't know this need existed and didn't know there were products out there to help riders and passengers keep warm. There are heated grips, gloves, glove liners, vests, jacket liners, pant liners and socks. There'a a whole world of products to keep you warm and comfortable while you're doing something you love. People in cars can scoff all they want, naively, thinking we're cold when we ride by the next time. Little do they know the secrets unobtrusively tucked into our riding gear.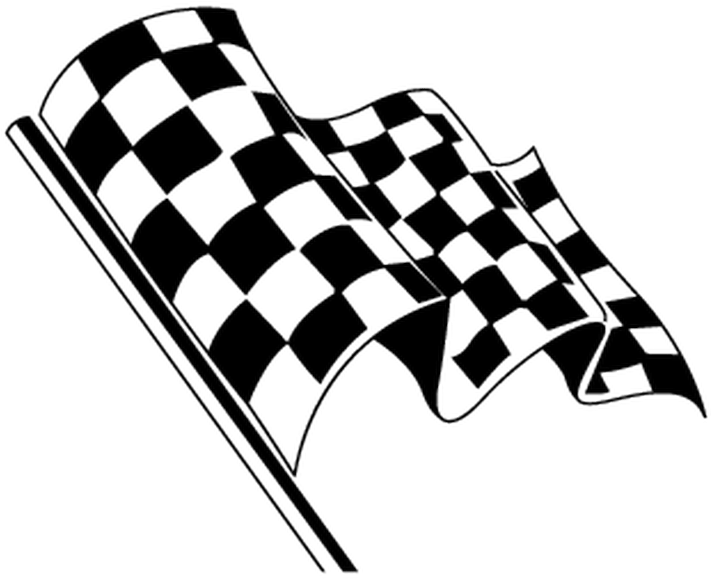 What Heated Clothing Do You Wear?
Glove liners are only one of many warming options out there. What others have you tried? What are their features and benefits? Your input is invited. Leave a comment!
Share Link ...