Take a gander at our FTC disclosure opus here. Updated Jun 4, 2023, this article was originally written for twistedroad.com ...
Motorcycle Camping: A Pandemic Vacation
I've written a few motorcycle camping articles in my day but this year is a whole different bag. With a pandemic in play, moto-camping is one of the few remaining combination activities we can easily reach for as a getaway. With in-depth articles popping up everywhere, this writing aims to keep you both safe and sane while you're off the beaten path.
"With a pandemic in play, motorcycle camping is one of the few remaining combination activities we can easily reach for as a getaway."
Not all camping trips are created equal! There's planning, packing and two mindsets to keep track of. One is on the bike, the other off. Coordinating both can be a challenge for even seasoned riders. As far as social distancing is concerned, let's just agree that it's a planned default.
Now, our route and gear are only as useful as our tolerance for the unexpected. Planning and testing are the closest thing to pre-ride certainty we'll ever see. With that, let's get right to it: routing, gear selection and packing for the Covid-19 dodging motorcycle camper.
A Route Planner For Secluded Motorcycle Camping
The most fun (and sometimes stressful) question you might ask yourself is "where might I go?" Whatever the answer, securing time to do it comes first. If you have a surplus, you might extend your trip to other remote but accessible points that are out of the way.
For our commercial group tours, I do a lot of route planning using RideWithGPS.com. Whenever I tell fellow riders about it, they usually reply with some other obscure service that I immediately forget. We all have our favorites but mine is best ... best I say!
RideWithGPS allows me to type in a starting address as a launch point. Where new users might then sloppily click all over the map using the "follow roads" feature, I prefer typing in another specific address as a waypoint. Next, the "add/remove control point" setting makes for easy, well-anchored alterations.
Hopefully the above video minimizes any intimidation you might feel about RideWithGPS. Their newly updated GUI really is a simple and efficient platform once you get to know it. The end product, namely your route, can be downloaded for use with other software/hardware including stand-alone GPS units.
Sign up for their subscription service to get turn-by-turn directions on just about any smartphone. For TRO tours, we combine both with physical maps. It's an infallible approach that's proven solid.
Motorcycle Camping Gear: Safe, Simple & Small
Next up, it's time to perfect our rigging.
Smaller is usually better but balancing comfort with functionality is just as important. Whatever luxuries you demand, there's probably a camping version of it that'll make you grin. Once all of your personal requirements are addressed, be ready to abandon a few in favor of actually riding the bike.
For shelter, there are tents, hammocks, bivi bags and more. If your preferred architecture doesn't get you off the ground, consider a top-shelf collapsible cot. At the very least, be elitist about your choice in sleeping bag, pad and pillow (the rewards outweigh their cost).
For food, simple eats that don't require fire make a great fail safe. That said, to actually make and maintain fire you'll want to have a fire starting kit and perhaps some accelerant. An empty water bottle with a small bit of gasoline in it doesn't hurt.
Cooking and eating is just a matter of having the right utensils for pre- and post-meal use.
One excellent bonus to look for is any motorcycle camping gear that can store other items while you're riding. The scrubba laundry bag, for example can either fold down to sub-atomic small or carry an organized array of things that belong together. Air space is sacred in our motorcycle luggage, so fitting items within items without loss of access is something we'll look at next.
Coordinated Packing For Motorcycle Camping
If you don't remember this next bit, you might find yourself placing the heavy stuff down low, or that one awkward tool next to its "thingy". This is a fine strategy if all we're doing is riding. After a long day, however, all you're going to want is ease of access. A recline-ready stash that's simple and intuitive is the way to go. Set up camp somewhere local before the launch date and once finished, try packing everything away as you tear down so that it unpacks in reverse.
You'll also find that weight-balancing items between your bike's luggage makes for smoother riding, so take note of which side carries what and maybe make a list. The goal is to enjoy the ride, arrive, setup without stress, rest, wake up, clean and reverse-pack everything systematically with minimal effort. With a bit of practice before your trip, you'll get more efficient while learning that a few of your pre-tour purchases aren't likely coming with.
This is that corridor of self-awareness that only you can walk. Scaling back what we bring, without omitting what's smart to have, is a maze all riders must find their own way through. If you even glance at that three-speed mixer, you might want to try camping without the bike first.
Initiating The Plan
You're likely going to be riding all day and exhausted by the end, so have a practiced system in place. Tell people where you're going to be and when. Then, ask yourself the following:
How many miles am I comfortable riding on any given day?
What energy reserves will I need to change mindsets and set up camp?
Is all of my equipment packed in a manner that keeps it orderly and undamaged?
Also, never set up after dark. It's too much hassle overall. Plus, it's harder to screen your site for hazards beyond whatever light you're able to access.
But most of all, Enjoy!
Introverts, workaholics and touring riders alike are made for this kind of vacation. Throw a leg over, get your thrill on and relax outdoors in peace. If you see another rider doing the same, give 'em the wave but keep your distance, stay healthy and be safe!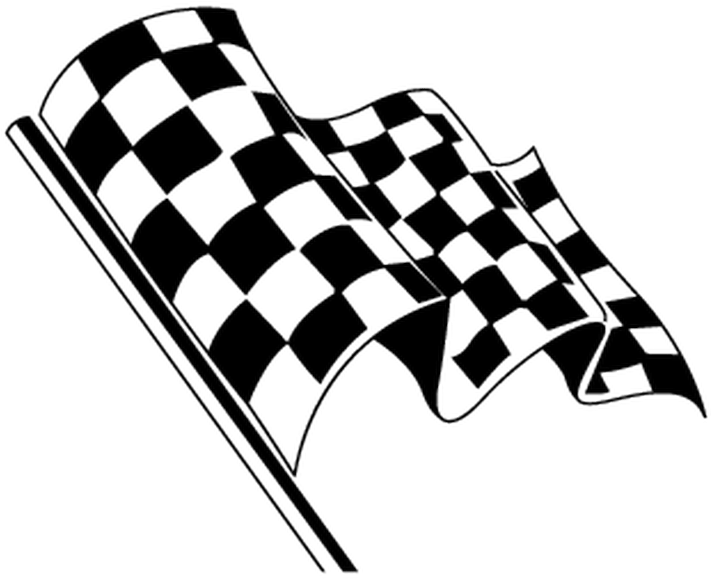 Where Are You Riding During The Pandemic?
There are a lot of great places we can go to flatten the curve. What are some of your favorites? What are their best features and why? Your input is invited. Leave a comment!
Share Link ...