Real World Riding
Listen in as we discuss the Husqvarna Vitpilen, a pre-tour shakedown and overextended weekends.
Alternates: Feed | Google | iTunes | MP3 | Spotify | Stitcher ~ Music by Music by Otis McDonald
This episode of The Riding Obsession podcast is brought to you by Ugly Apple Cafe of Madison, Wisconsin where they use local overstock produce to offer a quick, tasty breakfast and also Riding Solutions, helping people become motorcyclists and motorcyclists ride better.
The Riding Obsession podcast is a viewer supported labor of love. If you'd like to help us better its content and recording equipment, show your support. Thanks for listening!
Trav's Activities ...
Tim's Activities ...
Installed crash bars on his Honda Africa Twin.
Sold his CB500X to a new rider.
Got out for a pre-tour shakedown run.
Robin's Activities ...
Bought a 33' toy hauler and a Ford F350 to tow it.
Reviewed a MotoVid track skills course.
Immediately packed up and headed to a [tripadvisor]Soldiers+Grove|BMW rally[/tripadvisor].
Guest Interview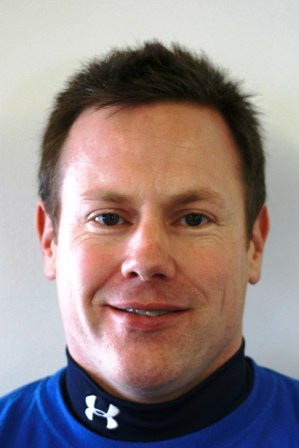 Our latest interview features Jason Herheim, a MotoVid instructor and head MSF RiderCoach for the Madison, Wisconsin area. Jason's Real World Speed Street Skills training curriculum expands on basic rider understanding for at-speed motorcycling. We highly recommend you sign up for the July 27 iteration of it by visiting MotoVid.com/product/street-skills.
Model Focus
The Husqvarna Vitpilen is an obscurely priced naked bike with a combination trellis/suspended motor.
Kit We're "Blatantly Pushing You To Buy"
Large capacity hydration system in a minimal pack. 3 Liter Klim Hydrapak hydration reservoir includedThe Fuel Pak is a large-capacity hydration system in a minimal pack. With three liters of fluid capacity on board, and multiple hydration port routing options, the Fuel delivers maximum hydration versatility in a low-profile pak..
Noteworthy Articles
This Month In Motorcycle History
Brought to you by Today in Motorcycle History
May 11, 1972 A horse is a horse, of course, unless of course that horse is ........a Yamaha? Came across this bit of motorcycle history while reading The Superior Express newspaper "serving Superior, Nuckolls County, Nebraska", dated Thursday, May 11, 1972. "Motorcycles have replaced the faithful old horses on the Schuster farm south of Superior. Clare Schuster and his son Kenneth report that motorcycles are much more effective for rounding up cattle than horses and cycles come in handy for several other duties on the farm, as well.

The most recent use is as portable weed sprayers. Clare has adopted a 20 pound Freon gas bottle and now uses it as a power sprayer. To further outfit the cycle a spade carrier has been added.

The spade is used to remove nodding thistle and other noxious weeds in the pasture. They have worked cattle with 90cc Yamaha motorcycles for some years now and they are very enthusiastic about the efficiency and the bikes are never hard to catch and they never tire. According to Clare they have one disadvantage, they're hard to push when they run out of gas." The cattle were rounded up by two Yamaha 90cc bikes.

Superior bills itself as the "Victorian Capital of Nebraska", and holds an annual Victorian Festival. The downtown area is listed in the National Register of Historic Places. Today in motorcycle history proudly supports the National Association for Bikers with a Disability (NABD).

www.nabd.org.uk Posted by Unknown at 10:50 PM Email ThisBlogThis!Share to TwitterShare to FacebookShare to Pinterest.
May 12, 1961 German sidecar racer Hilmar Cecco is killed during a non-Championship race in Modena, Italy. Hilmar Cecco began sidecar racing on German grasstrack circuits in 1954, teaming with fellow countryman, Fritz Mader. For the '57 season he was offered to compete in International races with Switzerland's Edgar Strub.

With no luck and itching for a win, 1958 would see Hilmar partner with the Swiss driver, Florian Camathias. Camathias and Cecco would stand on the podium with 2nd Place finishes in the 1958 and 1959 World Sidecar Championships. In 1960 Cecco would again team with Strub, but returned to Camathias for the '61 campaign.

On the final bend of a non-Championship race in Modena, Italy, Camathias' BMW ran wide and left the circuit causing it to somersault. They were rushed to the Policlinico Hospital where Hilmar Cecco died the following day from severe head injuries. They had been leading the race and were on their 25th and last lap.


May 13, 1973 Finland's Teuvo Länsivuori, riding a works Yamaha, wins the 250cc Class West German Grand Prix at Hockenheimring. The expression, "always a bridesmaid" certainly fit 'The Flying Fin' in 1973. Teuvo Pentti "Tepi" Länsivuori finished second in the 250cc World Championship to the crowd favorite, Germany's Dieter Braun and then, to rub salt in his wound, he rode to another second place finish behind the legend known as Giacomo Agostini in the 350cc World Championship.

Three years later he would again finish second, this time to his Suzuki stable-mate, Britain's Barry Sheene, in the 500cc World Championship.
May 14, 1914 Erwin George Baker rides his 2-speed, 7hp Indian into NYC to complete his famous transcontinental ride, San Diego, California to New York City in an astonishing time of eleven days. Nine days faster than the previous record! A little history of E.B. "Cannonball" Baker - Baker purchased his first Indian in 1908 and right-off-the-bat began winning races.

One of his most famous victory's came in 1909 at the first race ever held at the newly built Indianapolis Motor Speedway. From there it was on to endurance runs. A lot of his early records were city-to-city runs.

Thesewere in the days long before paved roads, shit, even a well-maintained road was a rarity. Baker often encountered axle-deep mud, sand washes, flooded river crossings and snowed-in mountain passes during his long-distance rides. The following are partial excerpts from his own personal account (he kept a diary) of Day 1 - May 3, 1914 and Day 12 - May 14, 1914.

Day 1, San Diego to Yuma, Arizona "...I started through Coyote Wells, which was a stretch of 15 miles knee-deep with sand, cactus, sage brush and mesquite bushes, which was nothing more than a trail to Imperial Valley. This point is 250 feet below sea level. Then I found good roads from the end of this sand stretch into Brawley and from there on I was riding silt, which was axle deep for 19 miles to Mammoth Wash.

At this point I decided to do the camel act and go without drinking water. I picked up a small black pebble about the size of a dime and placed this in my mouth under my tongue—same as the desert Indians do—in order to keep from drinking water. About one quarter of the way onto New Mexico I decided I would have just one swallow of water, and after going a little bit further found I would have another one.

By the time I reached the railroad track I decided on taking one more swallow of water, and one more only until I reached Yuma, Arizona, which was the stopping point for the night. However, had I not carried the little pebble in my mouth my stops for water would have been multiplied many times..." Day 12, Greensburg, Pennsylvania to New York City "On the morning of the 14th at 4 a.m., I started from Greensburg with the intention of making Philadelphia my next night's stop.

The roads began to look better to me, and I soon made up my mind that I would not stop until I had reached New York. I reached Philadelphia about 6 o'clock in the evening, or, rather, Paoli, which is 30 miles west of Philadelphia. There George S.

Maslen, the Indian dealer at Philadelphia, met me with a number of riders and he elected one of them to show me the way into New York City. After having supper at Paoli, we started for New York City, and it being a very dark night, we were lost two or three times, even with the rider who knew the roads. He showed me the way to Weehawken, N.J., where I took the ferry to New York City.

This ferry consumed over half an hour of my finishing time, and my feet touched the streets of New York at 10 minutes past 12, the night of the 14th. I landed at West Forty-second street. Pictures were taken by flashlight at the ferry house, and then I proceeded to the Hotel Astor, where I was met by a delegation of New York reporters and Associated Press men, also by Mr.

Sherman, of the Publicity Department of the Hendee Manufacturing Company. My race with time was then ended and I found that I had accomplished that which I had undertaken; that my trip had taken only 11 days, 12 hours and 10 minutes. I took along an extra electric light bulb, expecting to need it in such hard riding.

But I arrived in New York with the original bulb still in its socket and burning brightly. My batteries were still in fine condition and needed no recharging or attention during the ride. In my estimate it was the cradle spring frame above all else that contributed to my success.

It absorbed all road shocks and vibrations, and this, of course, saved my strength and beside, enabled me to make speed over the roughest roads. Then after talking with the reporters until 2 o'clock in the morning, I turned in." After that record-setting transcontinental run a New York reporter compared him to the Cannonball Express (train) and the moniker stuck. "Cannonball" Baker made more than 143 attempts at a variety of long-distance records, including his most famous transcontinental and three flags (Canada to Mexico) attempts.


May 15, 2007 The first woman solo rider to ride the Isle of Man TT, Beryl Swain, dies at 71. It all started when Beryl Tolman fell for Eddie Swain, a mechanic and owner of a motorcycle repair shop in London. They married in 1952 and entered the realm of motorcycle racing with Beryl twisting the throttle.

Soon she'd find her niche in the 50cc class. Cutting her teeth competing at tracks such as Brands Hatch and Snetterton, then in 1962 she became the first woman solo rider to ride the Isle of Man TT course in an official event. Riding her Italian Itom 50cc she conquered the hair-raising circuit coming in 22nd in a field of 25.

Swain was hooked. Shortly after crossing the finishing line she announced her plans to return the following year. Her announced plans to return the next year would seal her fate.

In an embarrassingly chauvinistic move, the FIM (the governing body) decided upon Beryl's announcement to return to the TT to revoke her international racing license. The reason? It was reported that the FIM didn't want to risk an outcome of a female dying on the dangerous circuit. Or did they bristle at the thought of a woman achieving any success over men? Was it a backward show of concern that fans or the Press would react more negatively to a woman having an accident at the famous road course? Either way, the controversy was brought to the forefront.

But, change was still slow in coming, as it wasn't until 1978 whenHilary Musson became the next woman to compete as a solo rider at the TT. Beryl never returned to racing after her license was revoked. She worked as a manager in the London area for Sainsbury's, a chain of supermarkets in the UK.

Beryl Swain would leave a legacy that still stirs the hearts of many woman racers.
May 16, 1945 Dutch Grand Prix racer Rob Bron is born. Rob Bron started his Grand Prix career with an eighth place finish at the 1970 Dutch TT riding a 50cc Kreidler and then straddled his Suzuki and rode to a sixth place finish in the 500cc Class. Bron had his best year in 1971 when he finished second at the German Grand Prix, Dutch TT and the Ulster Grand Prix.

He ended the season in third place in the 500cc World Championship behind Italy's Giacomo Agostini and New Zealander Keith Turner. The Dutch TT was held for the first time in 1925. Since then the event has taken place every year with the exception of the years 1940 to 1945 because of WW II.

The circuit where the race is held is known as "The Cathedral" of motorcycling.
May 18, 1947 The Norisring Circuit in Nuremberg, Germany, on the former Nazi Party rally grounds, holds it's inaugural races. If there were awards for the most surreal place to hold a race, the Norisring in Nürnberg (Nuremburg) in southeast Germany would surely be a nominee. The track itself winds its way around around the Steintribune, an imposing concrete edifice which was originally created as a podium where Hitler would make many of his infamous Nuremberg speeches, rallying support for his cause.

It was tanks and troops, not cars and motorcycles, which were more familiar sights doing lap during the 1930's. The former site of the Nazi Party rally grounds, also of the NSDAP party conventions,with it's lavish halls, adjoining parks and military parade grounds. Plans for the world's largest arena were never completed, though construction of a 50,000 seat Congress Hall had begun it remained unfinished by the start of the war.

The area was damaged by Allied bombing, but a good portion around the Steintribune remained serviceable and soon became a focus for the city's motorcycle manufacturing. With the Steintribune transformed into a 25,000 seat grandstand and US occupying forces providing fuel for racing, 60,000 spectators turned out to witness their first post-warmotorcycle race. Carracing would be held the following year, but it would be bikes which would dominate the early decade of racing at Norisring.

During the growing stages a variety of different circuit layouts were tried, including Figure 8's and the use of an underpass. Racing continued until 1958 when the German factory teams withdrew from racing leading to a two-year pause. Racing resumed on a shorter course in 1960, not happy with it the track would be extended in 1961, finally setting on its current variant in 1972.

Short and fast, with wide straights leading to narrow, tight hairpins. Oh, yeah! Between 2001 and 2007 Norisring held races for classic bikes only.
May 19, 2009 "The Girl on a Motorcycle", the 1968 film starring Alain Delon and Marianne Faithfull, has it's initial release on DVD. I'm not reviewing the film or talking about Marianne Faithfull or the Harley she's 'riding'. No, I want to tell you a little about Anke-Eve Goldmann.

If you don't already know of her you should. Goldman was a close friend of the French author André Pieyre de Mandiargues and the inspiration for the main character, 'Rebecca', in his 1963 book "The Motorcycle" (The book was adapted for the film "The Girl on a Motorcycle" starring Marianne Faithfull as Rebecca). Anke wrote for numerous international motorcycle magazines and was a frequent contributor to Cycle World, Das Motorrad in Germany and the French magazine Moto Revue.

She rode BMW's and actually became a spokesperson for the marque until the need for speed made her buy an MV Agusta. Anke-Eve Goldmann, is best remembered in Europe today for the early 1960's images of her astride a BMW in that self-designed leather catsuit. What an image, all that leather hugging her 6'6" frame.

It wasn't just for looks though, Anke could ride and ride she did. In the 1950's Goldmann competed in both endurance and circuit racing, at Germany's Hockenheimring and Nurburgring but, being a woman she was barred from higher level races. Knowing it was a bullshit rule Goldmann continued to ride and race, albeit at the 'girls' level.

A fiercely independent woman, she was willing to bear the scorn of the post-war German tongues, wagging at the scandal of a girl merely being herself; enjoying motorcycles, racing with the boys. In 1958, she helped found the Women's International Motorcycle Association in Europe.
May 20, 1979 South African Kork Ballington wins the 250cc and 350cc Class Spanish Grand Prix aboard a works Kawasaki at the Circuito del Jarama in Madrid, Spain. Hugh Neville "Kork" Ballington raced an over-the-counter Yamaha twin for several years before getting a well-deserved place on the Kawasaki factory team. Riding in the 250cc and 350cc classes, Kork blew away the competition in 1978 and 1979, capturing consecutive double World Championships.


May 21, 1967 In front of a crowd of nearly 2,500 fans, Pat Gosch of Omaha, Nebraska wins the 3-Star AMA Sanctioned 12-lap Expert race at the Cowley County Fairgrounds in Winfield, Kansas. Bearing lucky plate #47, Pat's Triumph Daytona 500 fattens his wallet with $135. The half-mile racetrack at the Cowley County Fairgrounds was originally laid out in the summer of 1872.

The corners were dredged out in the summer of 1883, more so near the inside of the track to give the effect of a slight banking to the turns, thus making the racetrack into a "dish" oval. The size, shape, and location of the racetrack have not been altered since but, flood sediment has filled in some of the original dish bringing the racing surface up almost to ground level. The track lies just a couple hundred yards east of the Walnut River and outside the levee protecting the city of Winfield so the racetrack is often covered by flood waters.

The track surface is mostly silt which doesn't pack down very well so the racing surface was always very dusty, but riders who dig a slick groove found this racetrack to be to their liking. Motorcycle races were held at the Fairgrounds by various sponsors throughout the first half of the century.The Winfield Lions club sponsored races on the track in the 1950's, but too few entrants and declining crowds led the Lions club to try presenting sub-par "C" class racing in association with the Wichita (Kansas) Jeeps MC.The Winfield Lions club ceased presenting motorcycle racing in 1960, so the local horse racing interests decided to construct a steel pipe guard rail around the perimeter of the racetrack to discourage the use of the facility by motor vehicles.

They were only partially successful as the Winfield Jaycees and the sneaky bikers of the Mid-West Harley-Davidson Dealers Association, headed by former Winfield resident, Hugh "Hugo" Shea, conducted the first annual Kansas State Motorcycle Rally at the Cowley County Fairgrounds in May of 1962. Shea owned Harley-Davidson dealerships in Wichita and in Oklahoma City, Oklahoma. These rallies consisted of poker runs, various contests, church services, and racing on the half-mile racetrack sanctioned by the American Motorcycle Association.


May 22, 1992 The funeral is held for former Harley-Davidson president William H. Davidson at the First Congregational Church of Wauwatosa, 1511 Church Street, Wauwatosa, Wisconsin. William H.

Davidson, son of co-founder, William A. Davidson, grew up immersed in Harley-Davidson culture. He was an avid motorcyclist and won the 1930 Jack Pine Endurance Run in Michigan with the highest score ever posted.That victory earned him the title of AMA National Enduro Champion.

He began working for the company in 1928 on the shop floor, working his way up through the ranks, eventually replacing his uncle, Walter, as president in 1942. Davidson led Harley-Davidson through World War II. The company would produce thousands of motorcycles for the war effort, earning the prestigious Army-Navy "E" Award for exceptional wartime production.During the post-war era, he saw the development of the panhead, K Model, Sportster, shovelhead, FX Super Glide, and Harley-Davidson's entrance into the snowmobile and golf cart markets.

William was at the helm when competition from foreign manufacturers put a strain on the company's market share. He remained as president after the recreation company AMF purchased the company. AMF's shitty production strategy saw both quality and sales plummet, leading to Davidson's resignation in 1973.

"Beginning in the 1920's he rode his motorcycle to work nearly every day, even well into his 70's", saidhis son, Willie G. Davidson. Even though he was no longer actively involved with the company, he would see the renewal and great success that H-D enjoyed starting in the late-1980's.

William H. Davidson was inducted into the AMA Hall of Fame in 1999.
May 26, 1975 Evel Knievel crashes attempting to jump thirteen London buses at Wembley Stadium. "You are the last people in the world who will ever see me jump," he told the crowd, "because I will never ever jump again, I am through." A crowd of nearly 60,000 at London's Wembley Stadium witness Evel Knievel reach a grim end to his career when he attempts to jump over thirteen side-by-side London double-decker buses on his Harley-Davidson XR-750.

Catching the last bus, Knievel somersaults just after landing and lays unconscious with his bike on top of him. Evel suffers a fractured pelvis, a crushed vertebra, broken right hand and sustained a concussion. It was a painful ending to a Monday afternoon in which the audience happily watched other people in danger, including 71 year-old Henri la Moth who dived 40 feet into only 14 inches of water; Roy Fransen, who dived 60 feet into a blazing pool after first setting himself on fire and the Traber family, who walked the high-wire blindfolded, then rode up it on motorcycles, suspending a woman underneath.

That bit about never jumping again? Well, that lasted until October 15, 1975 when he cleared fourteen Greyhound buses at Kings Mills, Ohio.
May 27, 1951 Scotland's Fergus Anderson, riding a works Moto Guzzi, wins the 500cc Class Swiss Grand Prix at Circuit Bremgarten in Bern, Switzerland. Fergus Andersonwas one of the first riders from Great Britain to make his living racing bikes on the Continent. In 1950 he signed with Moto Guzzi and competed in the 250cc class where he would share Third Place with the Italian, Geno Ruffo.

He then convinced Moto Guzzi to build/race a 350cc. In the bike's first year of competition Fergus rode it to the 1953 World Championship, hewould repeat as 350cc World Champion in 1954. He retired from racing in 1955 and became Moto Guzzi's team manager.

A dispute about the management led Anderson to quit the team and start racing again with the competing and ambitious BMW team. On May 6, 1956 at the Belgium street circuit of Floreffe, he was only a couple of miles from the finish when the streamlined "dustbin" fairing on his 500cc BMW touched the ground as he leaned too far over causing him to crash into the corner house of the Place de Buzet. He died later that day in a Namur Hospital.

Moto Guzzi's Bill Lomas would win the race, but the Circuit de Floreffe was closed down for good. The insane, legendary Moto Guzzi V8 motorcycle engine, the "Otto", was conceived by Fergus, Giulio Carcano, Enrico Cantoni, Umberto Todero, Ken Kavanagh. Matter of fact, only Anderson, Stanley Woods, Dickie Dale, Ken Kavanagh, Keith Campbell, Giuseppe Colnago and Bill Lomas were ever able to even ride the V8 motorcycle.


May 29, 2003 David Jefferies is killed during practice for the 2003 Isle of Man TT. David Jeffries was a four-timewinner of Northern Ireland's North West 200 and winner of the 2002 Isle of Man Senior TT, where he set the absolute lap record for the TT course with a time of 17.47 minutes, an average speed of 127.29 mph riding his 1000 TAS Suzuki. At Crosby, Isle of Man, there is a shallow left-hand turn often taken at speeds in excess of 150 mph.

Jefferies approached the turn on his TAS Racing GSX-R1000, following a lap that averaged 125 mph. On the outside of the turn there are stone walls at the front of flower gardens, he reportedly hit the wall of 29 Woodlea Villas that bordered the turn. David Jefferies was killed instantly upon impact with the wall.


Listener Questions
Should you have any motorcycle-pertinent questions you'd like answered, email them via our contact form or by calling (224) 358-3010.
Concluding Bit
Again, we're always looking for sponsors for this podcast. Sponsors are given three focused mentions at the start, middle and end of their designated episode. Their contributions are put towards bettering the program's content and recording equipment.
Tune in next time for more discussion on all things specific to sport touring or universal to motorcycling as a whole.
Safe travels, everyone!