Take a gander at our FTC disclosure opus here. The following article was last updated on Aug 18, 2022 ...
Motorcycle Insurance: What You Should Expect From Your Provider
With so many different providers stomping around out there, the already bland topic of motorcycle insurance becomes exponentially more so with every ad we see. You're probably familiar with the variety of endless promotions. They involve abbreviated product names that suggest simplistic freedoms with subtexts so small, a microfiche projector is required to peruse them.
"Self awareness and the will to gather information is everything you need before calling an insurance agent. Keep receipts for every upgraded part you buy!"
These overly happy, fast talking wallet grabbers only extend their reach when you as a rider approach them with uncertainty about what you're after, namely protection from the unknown. A meager search for motorcycle insurance shows that even Google is over saturated with jargon marketing that underhandedly aims to draw your attention to shiny statements. Avoid this nonsense.
Moreover, know that not only do insurance companies have their own rulebook, their individual agents have a personalized approach to it. Believe it or not, this is where the above bitterness finds it's sweet. Let me just say that I wasn't hired to write any of what you're about to read.
"Self awareness and the will to gather information is just about everything you need before you pick up the phone to call an insurance agent."
When I first approached Chicago's own Lisa Littleton at Allstate, my only motorcycle was a peppy little Yamaha XS400RJ Seca. I itemized a collection of hip fire facts regarding the bike's year/make/model, it's displacement, where I live(d), where it's parked and most importantly my opinion of it's value. For those of you hoping to find a motorcycle insurer who bills based on your personal value of a bike, be advised that the likelihood of finding such a policy is pretty bleak but with some mindful bookkeeping, there's an alternative solution.
An experienced rider, one who truly loves his/her motorbike, keeps their receipts. That little Yamaha of mine now has a drilled out front brake rotor, fork brace, upgraded suspension, matched paint bikini fairing, smartphone mount, usb ports, bar end mirrors, heated grips, led signal and brake bulbs, brand new petcock, blade fuse panel and custom built passenger backrest. I'm sure the new owner appreciates all of it. Should this bike have ever been totaled under my watch, Allstate would pay not only the listed value of the bike but the complete price sum for each of it's installed upgrades. My point: Keep. Your. Receipts!
Lisa Littleton at Allstate makes it concisely clear what a given rider's options are without any complication or smoke screening. She knows (as you now will after reading this) that, through Allstate, a mass manufactured motorcycle can only be insured for the total sum of it's Certified Collateral Corporation value. What's more, if the total cost for repairs to said motorcycle is above that amount, the insurer will "total" the bike and write the customer a check before taking the bike away (stipulated in their liner). This might not be the best option if an owner can make more money selling it or parting it out (selling individual parts to those who require them until the source machine no longer exists in it's original form).
As of this post, I'll confidently suggest that Lisa Littleton at Allstate provides more consideration with better pricing than anyone I've previously approached. That doesn't guarantee that you'll get the same deal but odds are good. My history with Allstate is ten years deep, all of which include a bundled automotive and home owner's package which then led to discount pricing for motorcycle insurance. Because I'm married, over thirty and have a clear driving record, the cost to insure all four of our moto flock plummets to a very modest sum. The question now is, what happens when I file a claim and the insurance policy is put to practice?
One day, I hit a deer. It sucked. The afterparty goes something like this ...
After making certain that I'm okay, my friend and I scan my 2003 Suzuki Bandit GSF1200S with intense focus. The goal is to have a solid concept of the aftermath. I take maybe thirty to forty photos from numerous angles before calling Lisa. Of course, she's glad that I'm okay but then it's down to business. I describe what happened, that a deer jumped out in front of me. That really is the truth of it. The article title states that "I hit a deer" but the details make my case. The deer doubled back, crossing my only option to maneuver and that's important. Wordings like this are scrutinized and questioned by others in the industry who aren't familiar with you as a customer. Always be clear about exactly what happened.
Lisa takes note of everything and informs me that she'll be putting the claim into motion. The bike remains rideable so I manage to get home without much difficulty. Parking your beloved sportbike in this condition is pretty heartbreaking. All one can do is wait but in my case, that proves to be more difficult than expected. Luckily, Lisa's a patient person. Whenever I call to ask about the repair plan, she picks up right where we left off with new information. It's empowering in some ways because it gives a rider the sense that resolve is on it's way.
Now, this entire chain of events isn't without hiccups. It's how Allstate handles these hiccups that I find truly impressive. Lisa needs to send out an assessor. The assessor's job is to inspect the damage and estimate the sum of it's correction. For being such a big resource, Allstate doesn't quite have a handle on who to assign to motorcycles. They attempt to schedule something but there's concern over the expertise involved. It's a specialty situation that nobody wants to acknowledge.
We're at a crossroads. Jessica, Lisa's counterpart, takes over at the helm. Jessica kind of rocks.
With Allstate, at no point am I caught up in such entanglements. Jessica maintains her position as my reliable "go to". Not only is she the person who informs me as internal conflicts arise, she removes me from the argumentation of it and does battle for me within the company. Sounds a bit heroic, right? It gets better.
Jessica knows that I'm anxious to get my motorcycle back and that Allstate's temporary inability to make that happen is beginning to upset me. Others would be more patient but I want answers immediately after the incident. So, she coordinates a new plan that allows me to take my motorcycle, one that I work on independently, to a dealership for an estimate.
Dealerships overcharge. It's a fact. Yes, a good mechanic is worth the money but you never see the mistakes they make and immediately remedy while working on your bike until it's added to your bill. Still, even the estimate is paid for by Allstate because my policy is for total coverage (take note), so if I take my bike to a dealership they're going to write things up based on brand new parts and hourly mechanic rates. Before selecting a dealership to take it too, I'm already worried that it's going to be totaled, forcing me to consider my next bike purchase throughout the ordeal.
I bought my bike for around girble garble. With 15k more miles on it, the estimated total value was about 2/3 that price. This would be Allstate's "totaled" threshold. Off the top of my head I remember replacing the reflectors, plastics, stay, fender, headlight, signals and fasteners but electing to install everything myself insured that all unseen damage would be repaired. The total estimated cost to put my ride back on the road amounts to almost 95% of 2/3 of girble garble.
That means I'm keeping my Bandit! Allstate found the entirety of my wreckage to be below the "totaled" threshold by a mere 5%! I'm fortunate and grateful for their stellar support. Consider that to be both a thank you and a plug even though again, I wasn't hired to write any of this.
Littleton Insurance Agency, Inc.
Lisa Littleton, Agent
Allstate Insurance
1335 W Devon Ave, Chicago, Il 60660
Call: (773) 381-2700
Fax: (773) 381-6098
lisalittleton@allstate.com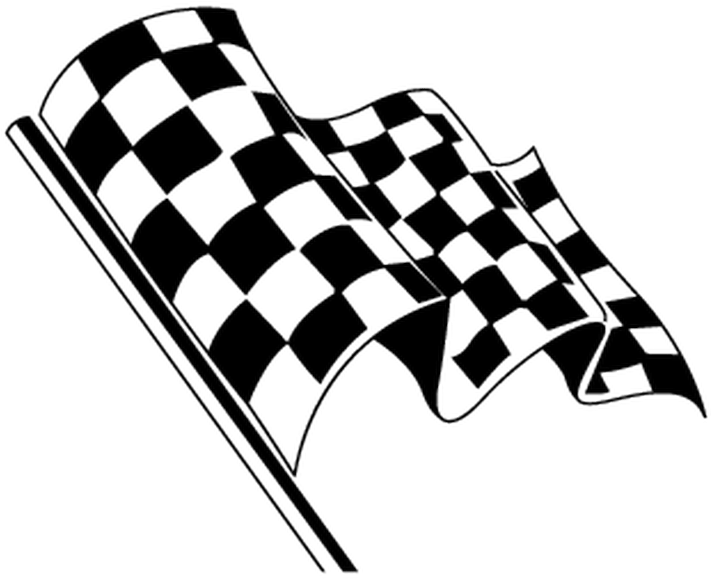 Who's Your Motorcycle Insurance Provider?
Seasoned riders know how important it is to have quality insurance coverage. Which company do you prefer? What do you like them and why? Your input is invited. Leave a comment!
Share Link ...