Take a gander at our FTC disclosure opus here. The following article was last updated on Nov 16, 2022 ...
Faired And Naked Motorcycles: Their Differences Explained
I'm a fan of nice lines and when it comes to motorcycles, what qualifies as such can only be judged by the individual motorcycle itself. While my end purchase will always be based on function rather than form, I must admit that when I see a motorcycle for the first time I either like it or I don't. In that regard, I can also state that I've fallen in love with both faired and naked motorcycles alike.
"Don't judge a motorcycle by it's fairing or lack thereof. Judge it by your desire to ride it. If your bike inspires you, you've made the right purchase."
Consider the Honda Nighthawk 250 (don't laugh). While this little bike has no place within the pages of this site, in all of its simplicity, it stands out to beginning riders as the perfect spam motorbike circa the past twenty years. Whatever gives Legoland's ride so much appeal can't be summed up in tiny phrases.
There's just something about it that, while outside my scope of interest, makes it worth having in the back of our garage. I might not have any reason to own one but I can at least respect it's place in motociety. Edit: My wife just completed her riding course and intends to buy one for it's size.
Now consider the Suzuki Hayabusa. Here we have a motorcycle that can turn the Earth backwards and right Lex Luthor's wrongs but you're limited to speed-of-light travel in one direction. What's worse, she looks like "Steroid Barbie".
It's Time To Introduce My Topic
For those of you who are unfamiliar, a faired motorcycle is one which has a windscreen and wing of sorts attached to the front end. There are full, half and bikini styled renderings, each of which serves it's purpose for better or worse. These fixtures help to deflect/redirect wind so that racing is faster, traction is better and traveling is more comfortable.
That's not always the result, though and it's important to note that non-faired (otherwise known as "naked") motorcycles don't always present difficulties that require a fairing to remedy. Again, it's about the individual design. In the world of motorcycling, there's a massive array of developments that fuel the constant face off between good/bad; blessing/curse; smart/questionable.
For sport touring, three of my favorite riding cohorts come to mind (cue anagrams).
"Narc Joyrode", a noble (and outspoken) alpha-type ride leader, has very strong affection for his 2009 Aprilia Shiver. A stocky, fuel-injected rendering, I can confidently paraphrase Mr. Joyrode's comments to the effect that his bike handles very well partially because there's no Tupperware getting in it's way. In his case, he is the fairing. His helmet, jacket, gloves, pants and boots provide the same result that you'd get from a windshield. Spending extra money on wind-resistant attire is definitely a smart move if you find yourself shot with Cupid's arrow by a naked bombshell.
"Abbot Hied", on the other hand, arrives at a pre-trip breakfast sporting his K1100, Triumph TT or Trophy. All of his bikes handle the corners extremely well while offering an equally stellar sense of control. He too wears all of the appropriate gear, much of which is wind resistant but in his case it's more for safety and comfort than fighting the elements. I should point out that Mr. Hied also owns a naked Suzuki GS1100E that he loves dearly. It too is a fantastic machine.
Lastly, there's "Ether Wig Gyro" (he's from Guam). Another technically advanced rider among the lot, Mr. Gyro teaches the Total Control Advanced Riding Clinic. When we first met, he had two bikes: a 1978 Suzuki GS750 and a 2008 Suzuki Bandit GSF1250S. He sold one to open up some space in his garage. The decision making process was understandably slow ...
On one hand, here's this well maintained vintage motorcycle. She's mostly rust-free, starts without hassle and can keep up with the rest of 'em. Her parts aren't hard to come by, the engine is easy to access (BIG naked perk) and there's a huge following of fellow owners posting to the forums.
Next to it smirks a modern, lightweight, fuel-injected sport-bike that begs to embrace every turn as if it were saying both hello and goodbye simultaneously. Therein lies our problem. These are mere machines and yet the situation feels like sin!
Mr. Gyro eventually opted to keep his Bandit and is glad to have done so. The Bandit is a half-fairing example, one that I myself identify with because I own an earlier version of the same model. Like Narc Joyrode's naked Shiver and Abbot Hied's full fairing Triumphs, the Bandit's overall look and feel is matched only by the thrill of riding it.
To summarize, you shouldn't judge a motorcycle by it's fairing or lack thereof. Judge it by your desire to ride it. Whether you're at the dealership, perusing Craigslist or already christening your purchase, if you later find yourself staring out the window, inspired by the headlight(s) looking back at you, you made the right call.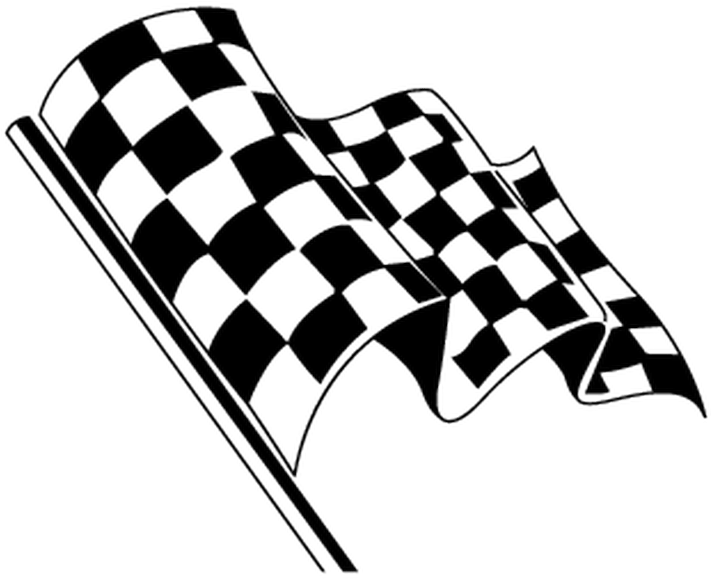 Is It Fair To Ride Naked?
Not all plastics equate to a bike being faired and vice-versa. What about your machine? Your input is invited. Leave a comment!
Share Link ...